New grooming ARsenal
Why did men ever stop using makeup? Ancient Egyptian men back in 10,000 B.C. made liberal use of kohl powder to line their eyes and eyebrows, while Alexander the Great became a notable enthusiast of grooming, makeup and aromatics, following his military campaign into Asia. The Iceni tribe of the British Isles were said to have dyed their bodies blue with woad before battle (try that for your next board meeting), while their Roman adversaries occasionally sported rouged cheeks and complexions whitened with chalk.
And yet, somewhere along the line, makeup for men fell out of fashion. Makeup, it seemed, did not maketh the man, to the extent that it was labelled an 'abomination' and considered the work of the Devil during the Victorian era. Until recent years, no man worth his salt would have touched the stuff. But the Devil, it's said, plays the best tunes – which might be why makeup for men is back with a vengeance.
With the boom of the Metrosexual movement in the 1990s and 2000s, major pharmacies in the UK began stocking 'guyliner' and 'manscara' to satisfy the curiosities of would-be Russell Brands and David Beckhams. The concept may have been novel at best, but they were onto something: where the high street cosmetics brands ventured, the luxury beauty industry soon followed, giving rise to Chanel and Tom Ford releasing products for men.
Going far beyond a cursory nod towards men's makeup in the form of a clear lip balm, Tom Ford's For Men range includes concealer, bronzing gel, brow definer, and a brow gelcomb. The recently launched Boy de Chanel makeup line's star products happen to be their foundation (available in eight different shades) and waterproof eyebrow pencil, which – if used skillfully – will create matte, even-looking skin and well-defined, natural brows. With other brands launching everything from tinted moisturisers to clear nail polish for men, the prediction that the global male grooming products market will reach a value of US$78.6 billion by 2023 doesn't appear wildly outlandish.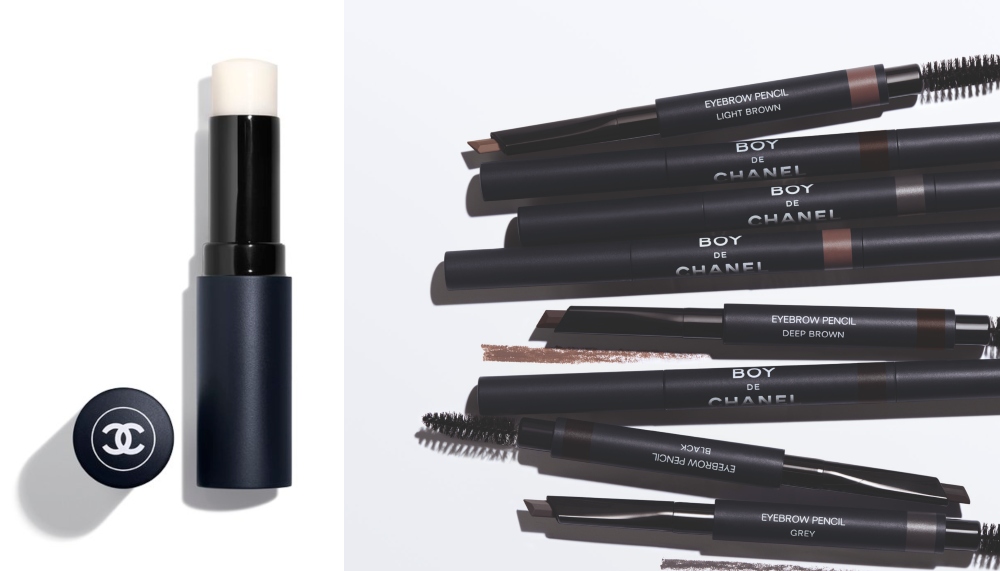 "It's completely understandable that a guy should want to take care of himself, and in every culture this means something different," says Gregor Jaspers, Founder of The Grey Men's Skincare. "We all know Asia is at the forefront of this, and that Western Europe will follow," he adds, in a nod to the progressive attitudes of the South Korean beauty industry. (Research firm Euromonitor estimated that Korean men spend more on cosmetics than any other men in the world, averaging a yearly expenditure of US$39 per man in 2015.)
"Makeup is there to express one's personality. I think – and know – we will experience immense growth in the use of makeup for men, in every form. I started using BB and CC creams to test and review for our own development, and my opinion changed 180 degrees. We at The Grey will be launching a CC cream that's easy to use and adapts to your own skin colour, just to even out your complexion and give you that extra hint of confidence you might need at certain moments."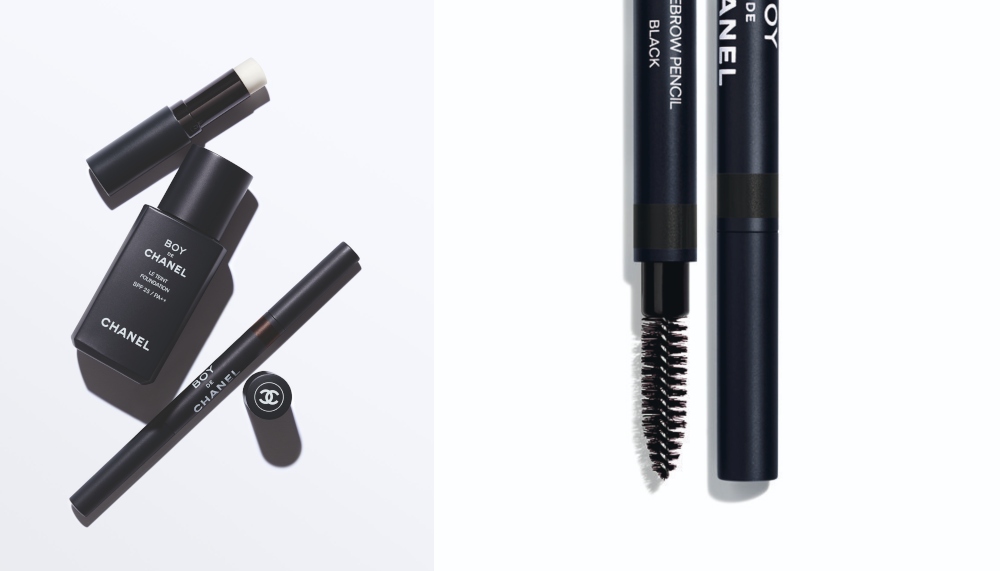 Other grooming specialists, such as Spencer Wallace – one half of the duo behind BEAST London, a pioneering store that offers a curated selection of the best men's products from around the world – remain partial towards emphasising the virtues of good skincare. "My regime starts with what I eat. Gut health is key to good skin and overall health. There is little point in spending money on products if you aren't looking after your gut biome. Take care of your body's ecosystem, drink lots of water, and the foundation is there.
"Most of our customers' concerns centre around ageing, dry skin, or oily skin. Whatever their concern, we try to educate them about looking at their diet and lifestyle, and to use products free from chemicals and parabens. A holistic approach is vital: most skin responds well to being calmed and nurtured."
Would Wallace be open to incorporating makeup into his own regime? "Personally no, but the younger guys in our store do, and they look amazing. Perhaps it's a generational thing. I am all for it, for them!
"There is a degree of interest in men's makeup from our customers, but we don't feel there is anything on the market that's quite right for us at the moment. Women's make up is incredibly advanced, and if anything, we would advise customers to buy items from those lines. The challenge is that women's products contain a large volume of light-reflecting particles, which are a step too far for some guys. It is, however, a very interesting area and something we're looking to fulfil with products we think would be a good fit."
For those wondering how to get started, the trick to men's makeup – according to Jaspers – is subtlety, whether you apply foundation with a sponge or your fingers, or prefer natural or heavier, sophisticated eyebrows. "If done correctly, you can create an all-natural, healthy, glowing look that no one will see as 'makeup'. If you desire more and want to shine instead of glow, the possibilities are endless."