New Age Man
Less than a decade ago, the landscape of men's fashion was a radically different place. Athleisure hadn't yet become a "thing"; hoodies had yet to make the transition from high street to high fashion and Off-White was still (kinda) Pyrex Vision, a brand conceived by Virgil Abloh with a one-off collection of Renaissance art and collegiate typography silkscreened on cheap deadstock Champion apparel. It was almost unimaginable that Abloh, who, by his own admission, has no formal training in fashion design, would one day take the reins of menswear at Louis Vuitton, one of the world's most valuable luxury brands.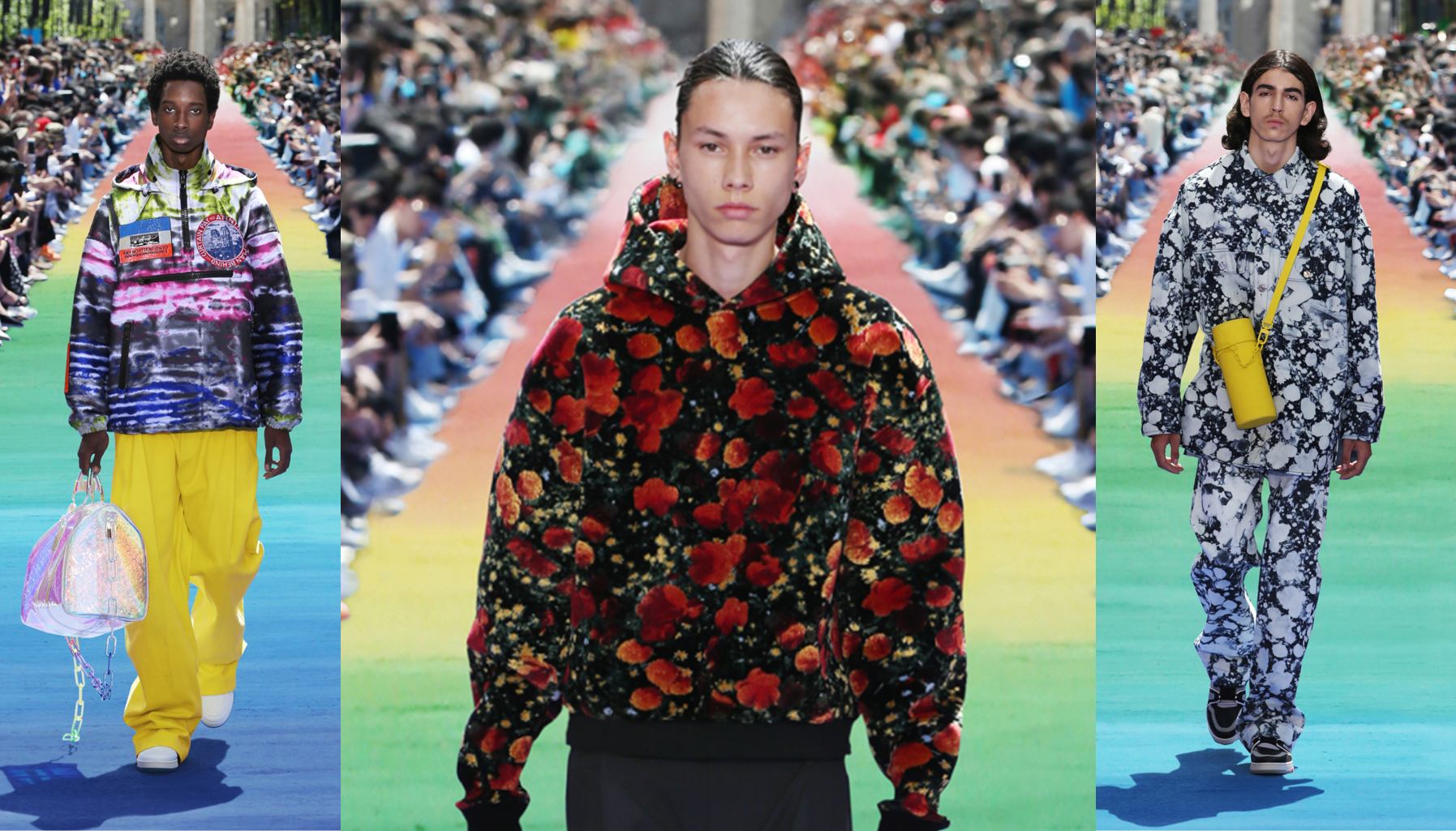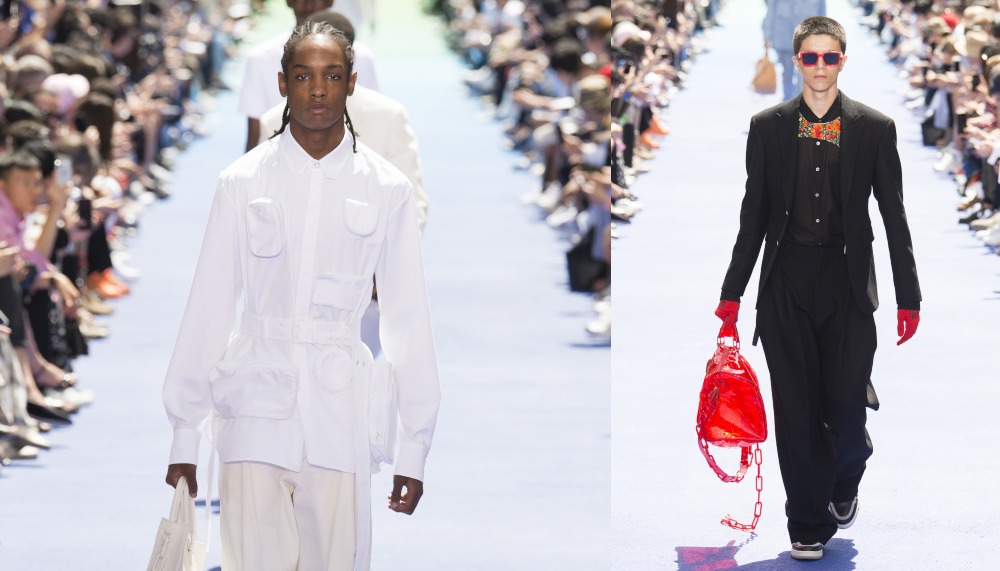 And yet, it's equally difficult to imagine men's fashion without the influence of Abloh, whose successful blending of luxury and sportswear, or at least sports-inspired wear, made Off-White a bona-fide, buzzy success. The minimal streetwear label, known for its logo-centric industrial vibe and graphic arrows, is a hit amongst the millennial crowd whose attention (and expanding wallets) are much sought-after by the old guard luxury houses – Abloh's appointment at Louis Vuitton in 2018 is no doubt a savvy move by LVMH's Bernard Arnault to invigorate the brand.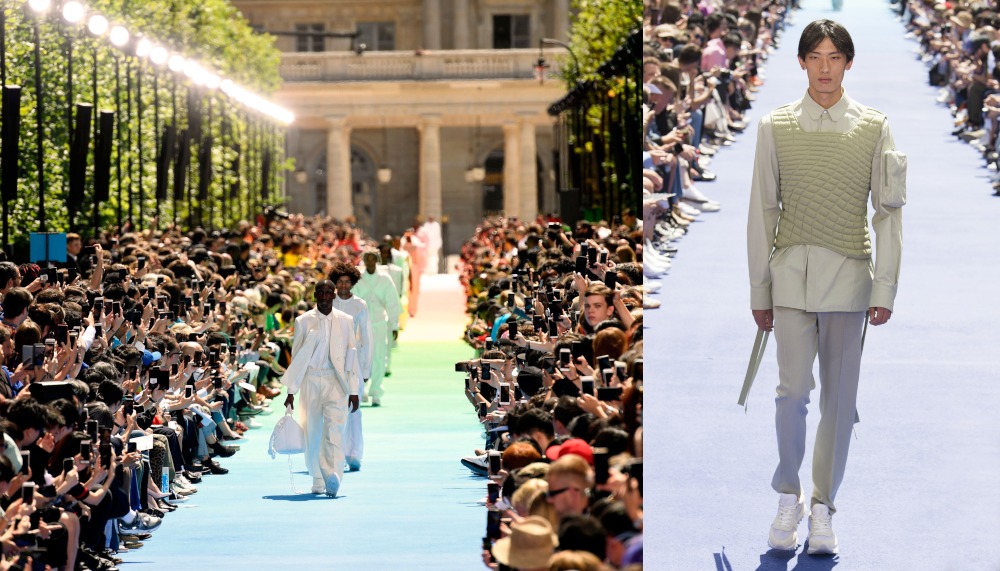 Abloh's reach and influence amongst the fashion-hungry Gen-Z set is no doubt bolstered by his ethos of inclusivity. Abloh, together with West, had tried to attend the shows during Paris Fashion Week in 2009 but were ultimately turned away half the time. "You don't have to get past someone with a clipboard at a fashion show anymore in order to be a part of the conversation anymore," he declared. He's being totally serious; for Off-White's SS18 show in Paris, he announced the time and location on Instagram to his (3.7 million for him, 6.7 for the label) followers, inviting them to show up. Many brands use social media for marketing but Abloh harnessed the platform's immediacy and reach in a more intimate way. When he showed up, guerrilla-style, for a signing of his cover appearance on System magazine, fans tracked him on social media and showed up en masse, the numbers no doubt boosted by Naomi Campbell's own Insta-story at the event.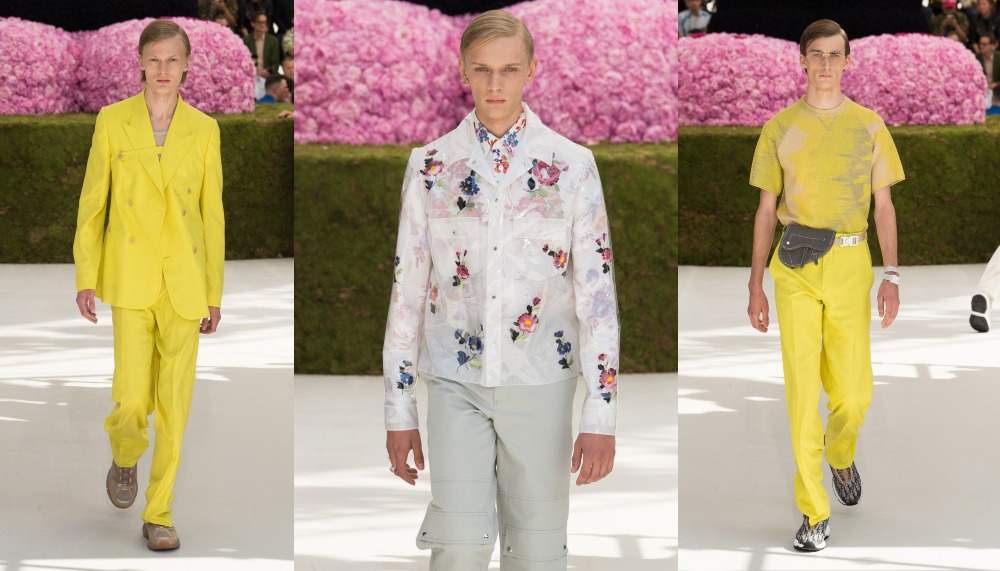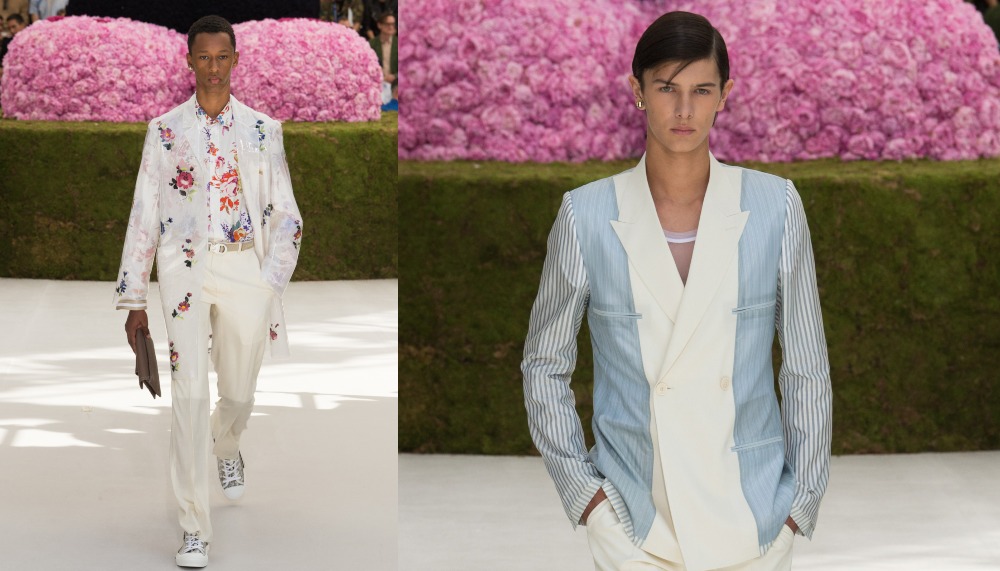 Abloh's friend and predecessor at Vuitton, Kim Jones, who is credited for magnifying streetwear's role in the storied French fashion house when he took over in 2011, is also a key player, showing bomber jackets, tennis shoes and backpacks in his first collection for the brand. Sneakers, GQ claims, remain one of the best-selling items on Vuitton's extensive portfolio. It probably officially hit peak-athleisure in 2017, when the juggernaut of fashion collaborations, a surprising partnership between streetwear stalwart Supreme and Parisian luxury brand Louis Vuitton somehow happened. The hype for the collaboration was almost inescapable, even though early news of the project attracted swift criticism of being a sell-out on Supreme's part. The collection, to no one's shock, was indeed a massive sell-out, and promptly cemented Jones' clout and place in fashion history, and made men rethink the place of graphic T-shirts in their wardrobes.
Obviously, it's impossible to discuss sportswear's transition to high fashion and discount Riccardo Tisci's contribution to the genre, Givenchy being one of the first few luxury fashion houses to introduce sportswear to the catwalks of Paris. Tisci, now at Burberry, often presented sharply-designed, instantly-recognisable pieces that took references from surfing and basketball for the French label, incorporating technical fabric such as neoprene into his designs. So it might have come as a surprise when, talking about his collaboration with NikeLab, he told High Snobiety that sportswear has become too fashionable. "When it become too gimmicky, too colorful, too crazy, it wasn't sportswear anymore." Perhaps that's why, despite speculation that Tisci might have been tempted to recreate the street appeal and success with his dark subversive designs at his former employ, he ultimately decided to lean into the heritage brand's English tailoring history for his debut collection at Burberry. Trench coats, of course, it goes without saying. But also some bicycle(?) chains wrapped around sleek, sharp suits, graphic prints and pop cultural references (Bambi) and at least one hoodie. So, not really streetwear per se, more street inflections. Is this where men's fashion post-sportswear is heading?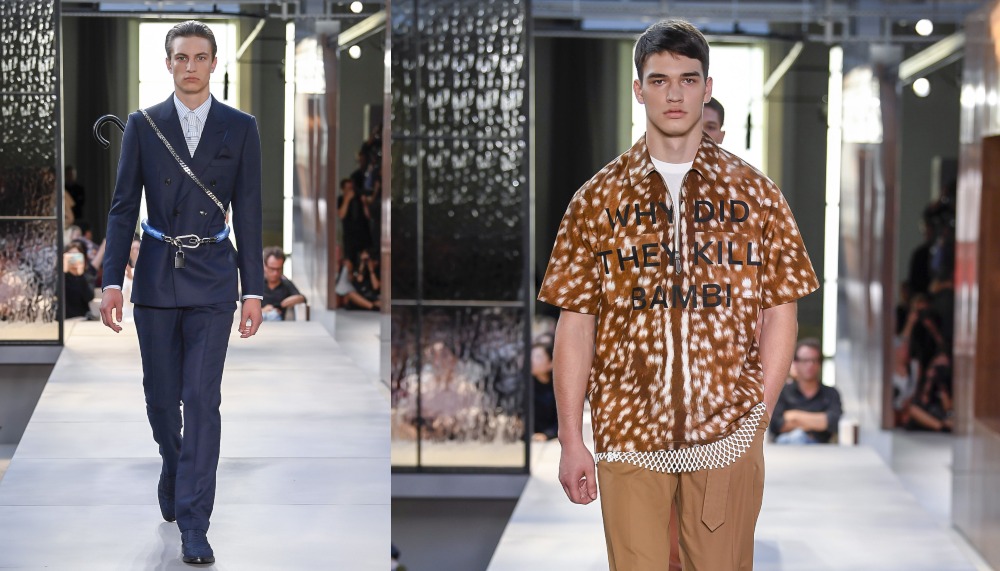 Abloh seems to think so, showing crisp white tailored pieces in his debut collection for Louis Vuitton. "Yeah, you know, they thought it would be streetwear," he laughed to Vogue at his recent Fall 2019 show, but he subverted expectations by doubling down on mastering tailoring, showing masculine sleek coats, sharp blazers and fluid trousers amid his Michael Jackson tribute pieces.
Kim Jones' Dior Men (no longer Homme) also presented exquisitely tailored suits and shirts; Jones had clearly honed his mastery of the male silhouette during his respective stints at Louis Vuitton and Alfred Dunhill. His iteration of the Dior man takes it even further by incorporating the maison's couture expertise into menswear, fusing traditional craftsmanship seamlessly with modern innovative techniques. Toile de Jouy patterns turned into fabric, flowers the exact copy of Monsieur Dior's porcelain, forever immortalised in transparent vinyl and appliquéd feathers, the result is deeply, unabashedly soft. "I'd call it romantic, rather than feminine," says Jones.
Alexander McQueen's Sarah Burton also seems to advocate for a beautiful cut, a well-tailored suit over a fashionable trainer too. There was nary a sneaker in sight on her spring/summer 2019 men's catwalk. McQueen has always been a craft-forward, tailoring brand, despite its edgy, darkly romantic reputation. In fact, its late great founder, Lee McQueen cut his teeth on Savile Row and commanded great respect for his skill at cutting and draping. "Tailoring forms the backbone to this collection." said the Alexander McQueen press notes. I think it might form the backbone of all truly great collections. Fashion trends come and go, but truly, one can never get away from the classics.