PRedatory Power
It is an Aston Martin, therefore every inch is refined performance: a supreme athlete in an impeccable tux. Or is it? Because there is a stripped-down nature to the new Vantage (from RM1.6 million); it can be polite, but it does not necessarily want to be. But perhaps that is what a lean, track-bred two-seater sports car should be.
It starts with the exterior design. The differences are clear when compared to, say, its bigger brother, the DB11. Where the DB11 is flowing, complex, and immaculately evolved, the Vantage has simpler, cleaner and more muscular lines, still streamlined but more brusquely straightforward. The shoulder, for instance, is a near ninety-degree angle, and from nose to tail is not as curvy, while the front grille is aggressively industrial. Aston Martin is pushing a predator theme in the design, most noticeable in the slim headlights that resemble narrowed eyes, the recessed organelle-like door handles, and the perforated side gills that look like – well, gills.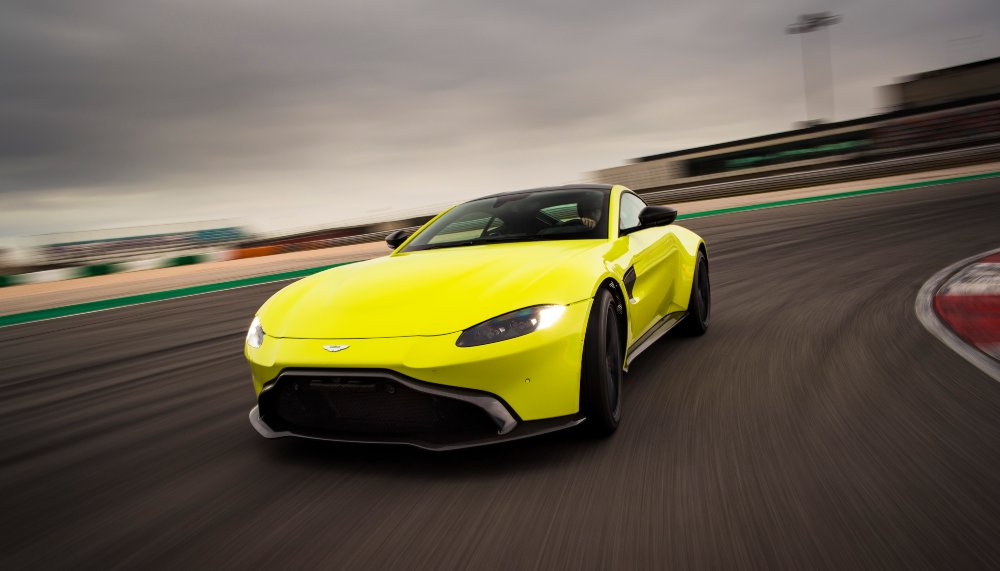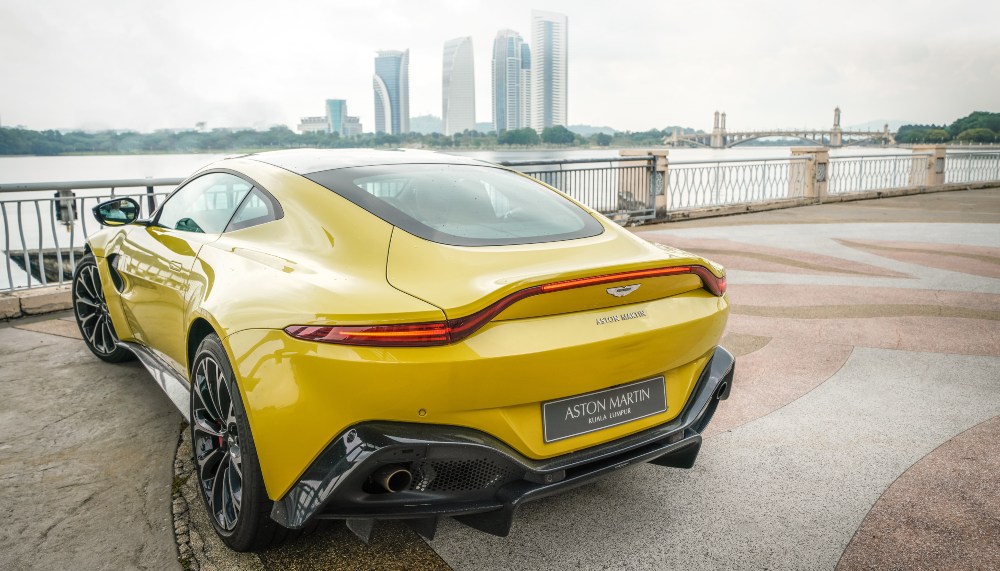 It is a similar story in the interior: the lines are simpler and more defined, prioritising a bold dynamism rather than curvaceous elegance or flair. The look lends itself more readily to carbon fibre and chrome accents (of which there are plenty of both on this particular unit, though as is the norm with Aston Martin the Vantage is customisable). Seating is low, of course, but surprisingly roomy for a small sports car.
It is also telling that there is no 'comfort' drive mode. The gentlest is 'Sport'—but even here, the Aston Martin Vantage feels slightly reluctant, with the suspension a bit too lively to be comfortable and a bit too loose to be satisfying. 'Sport+' is where it really comes alive—the engine revs more willingly, the steering stiffens pleasingly, and the suspension tightens into athleticism. In other words, it feels like a sports car should, and it even remains just civilised enough that an outstation drive is adequately comfortable. 'Track' mode abandons any pretence of politeness, the response becomes razor-sharp, and every bump in the road will be felt; whether that is good or bad depends on the driver's ambition.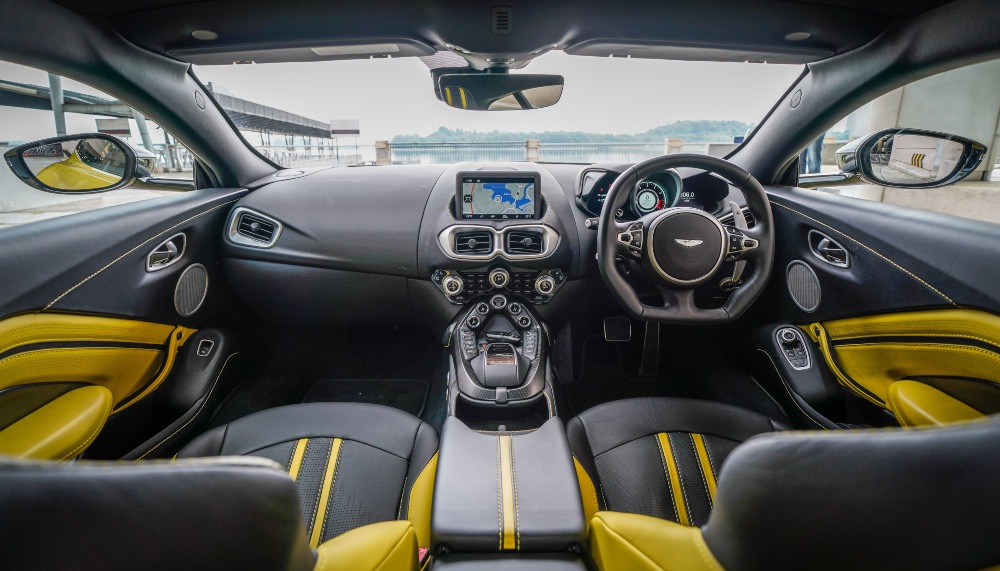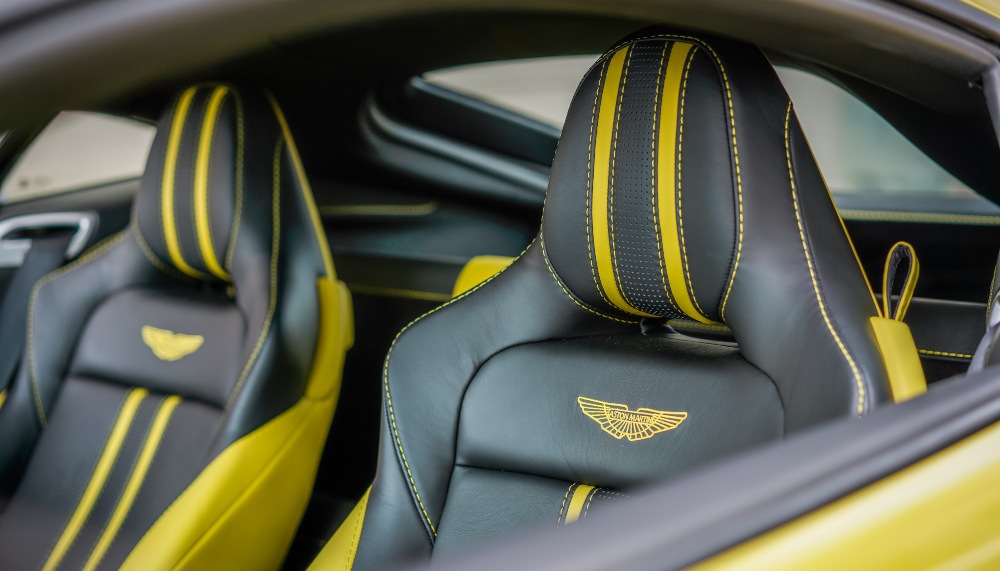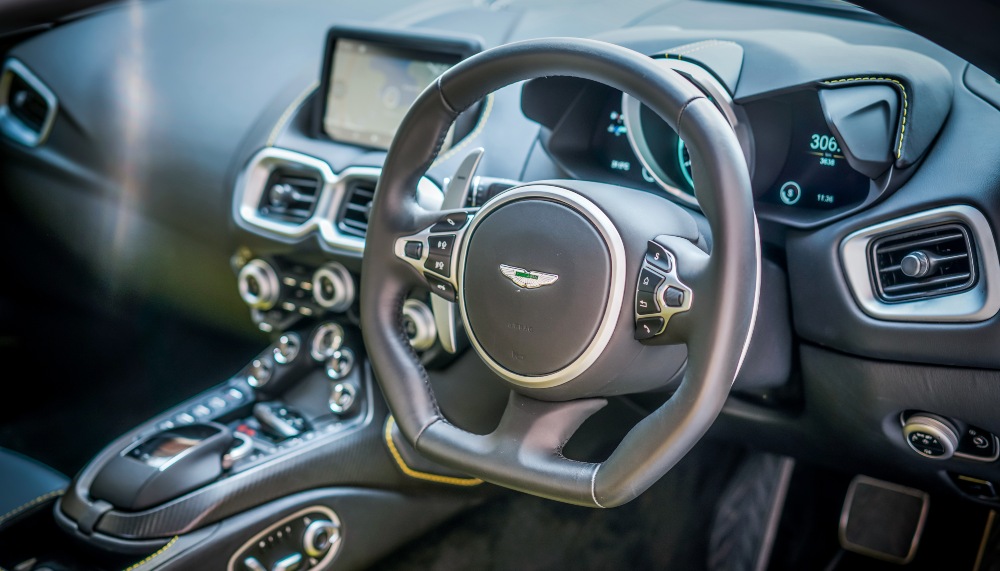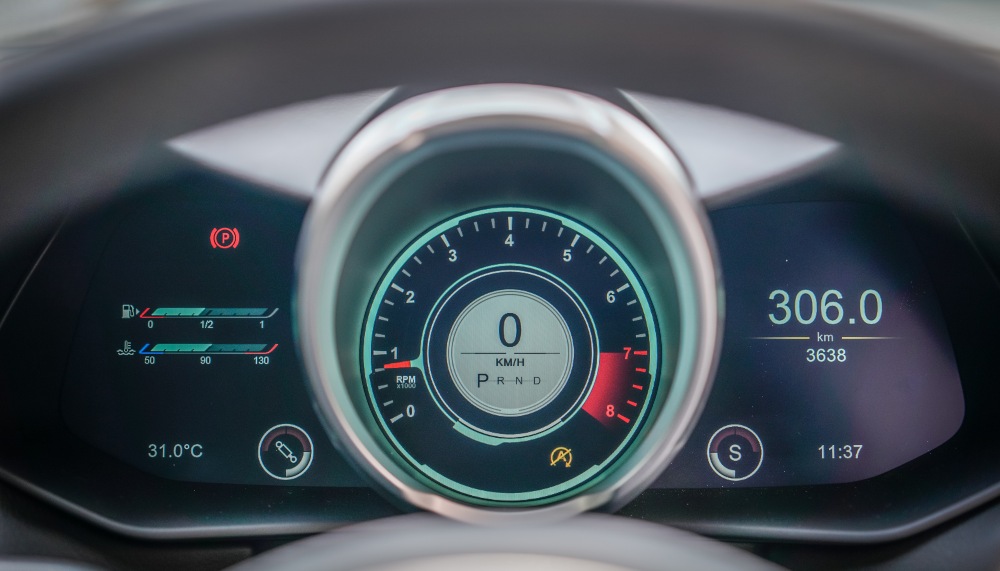 The front-mid-mounted 4.0-litre bi-turbo V8 engine is definitively not a purring, serene cruiser. It has a growling, aggressive tone that pervades the cabin whenever the revs climb even slightly, and the power delivery is insistent and forceful, hitting the rear wheels through an eight-speed automatic transmission. It produces a maximum 503bhp, which launches the 1,530kg (dry weight) Vantage from 0-100km/h in just 3.6 seconds, and will power it to a top speed of 314km/h.
Despite the aggression, the Vantage remains poised and controlled, in both the corners and straights. This is in part due to the new electronic rear differential, which can react to inputs from the stability control much faster than regular setups. The Vantage, then, has a degree of sophistication to it after all, one that suits its predatory nature and unashamedly sporting outlook.