The Year of the Rat is near and there's nothing better than a lavish reunion dinner with the family to kick start the auspicious Lunar New Year.
1. The St Regis Kuala Lumpur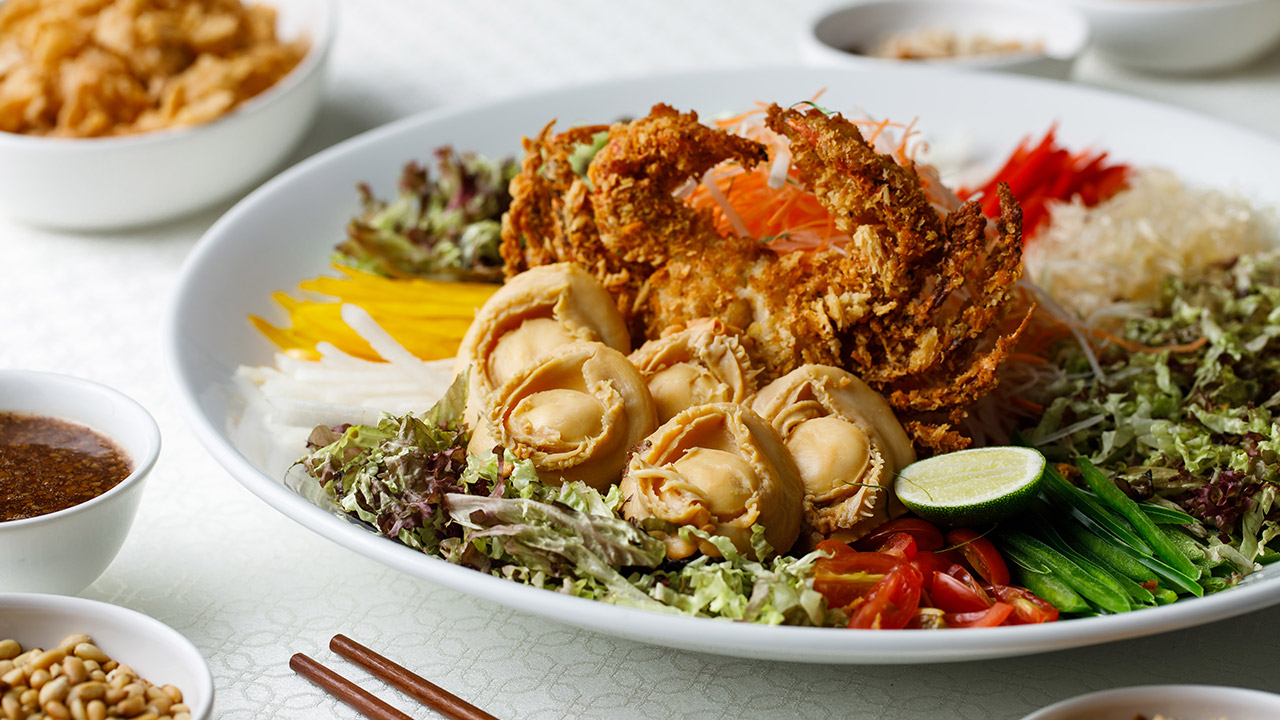 Tea rituals are the centre focus of The St Regis Kuala Lumpur's Chinese New Year celebrations this year, with a "House of Fortune" goodies shop set to the tune of a traditional tea ceremony in the hotel's lobby. The "prosperity yee sang" makes a return, a handed-down recipe from the property's owning family, coinciding with three set menus (RM368+, RM398+ and RM468+ per person). The classics are all here – handmade chicken jiao zhi dumpling with spinach skin, Cantonese-style glutinuous rice in lotus leaf and deep-fried nian gao with yam & sweet potato – with the only variable being the yee sang options for each set menu – vegetarian, salmon and jellyfish, and abalone and crispy soft shell crab.
2. Lai Po Heen, Mandarin Oriental, Kuala Lumpur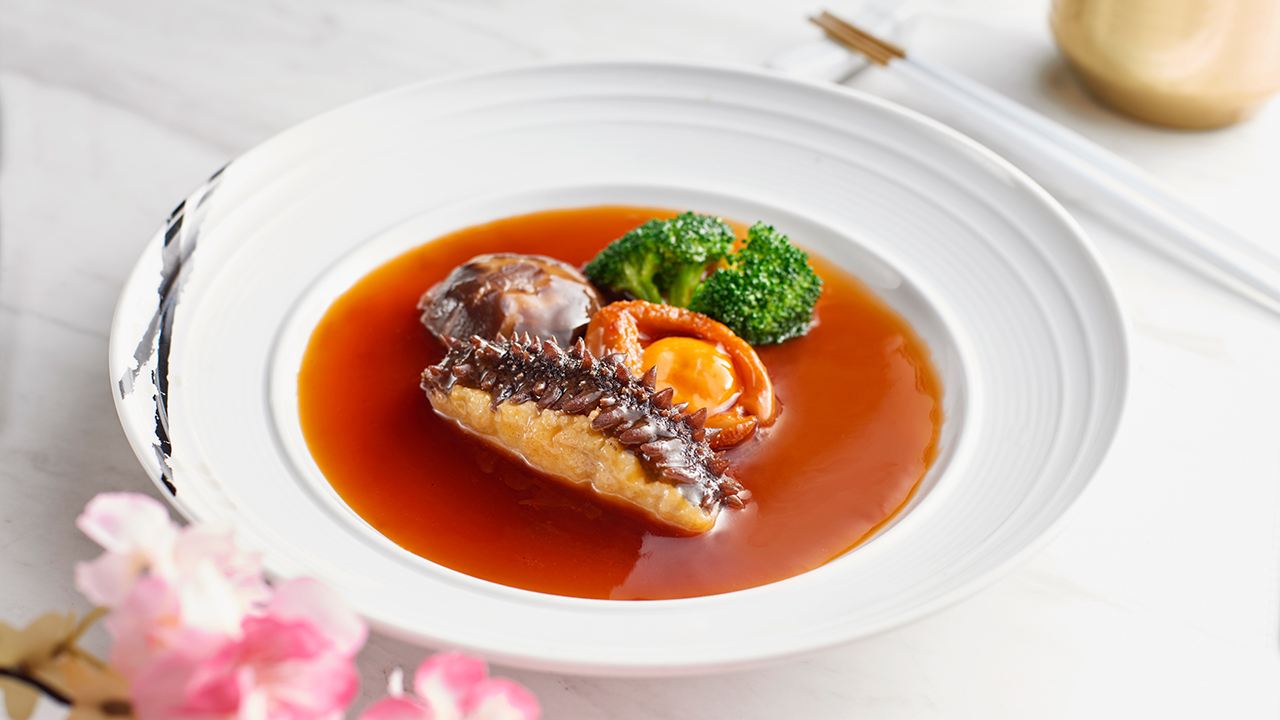 From now until February 29, Lai Po Heen delivers an array of yee sang options (from RM98 to RM476) and set menus inspired by bounties of the season. Besides the restaurant's yee sang (a mixture of salmon, tuna, butter fish and jellyfish), diners can choose from five other topping options – abalone, Canadian surf clam, yellowtail, salmon yee sang and the vegetarian snow pear. Three set menus, Fortune, Prosperity and Wealth (RM288, RM398 and RM518 per person), feature a variety of dishes the likes of braised abalone with sun-dried oysters, fatt choy and butter lettuce, stir-fried glutinous rice with Chinese-style preserved duck, and scallop fried rice served with pumpkin purée. Two special Lunar New Year dim sum sets (RM188 and RM238 per person) will also be served for lunch during this festive period.
Mandarin Oriental, Kuala Lumpur
3. Li Yen, The Ritz-Carlton, Kuala Lumpur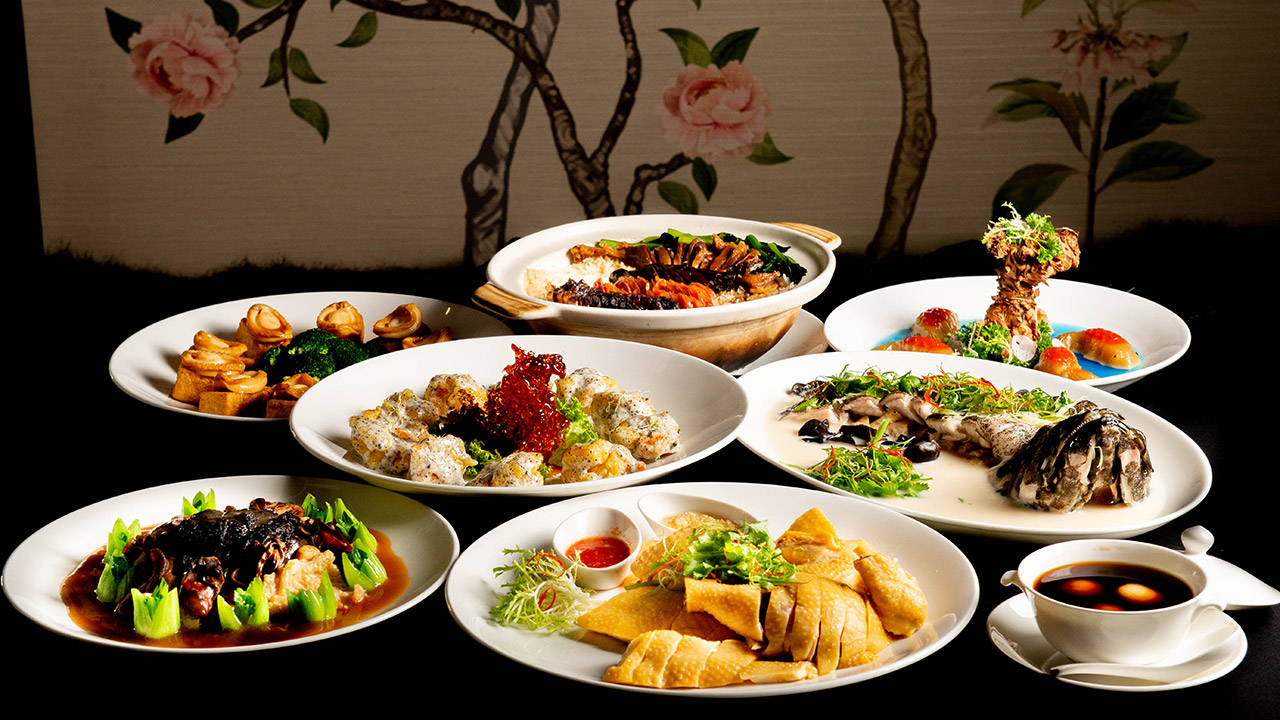 The recently relaunched Li Yen at The Ritz-Carlton, Kuala Lumpur, debuts The Reunion Stars set menus this Chinese New Year. Eight lavish dishes are included, such as a Chiu Chow-style yee sang, wok-fried prawns with truffle sauce, Hong Kong-style waxed meat clay pot rice, dried oysters with sea moss, fish maw and seasonal vegetable and braised ten-head abalone with mushrooms and melon. Lunch (RM148 nett per person; minimum of four persons) and dinner set menus (RM1988 nett per table of 10) are available now until February 8. Limited time Lunar New Year dim sum and a la carte menus will also be available starting January 24 until February 8.
The Ritz-Carlton, Kuala Lumpur
4. ATAS, The RuMa Hotel & Residences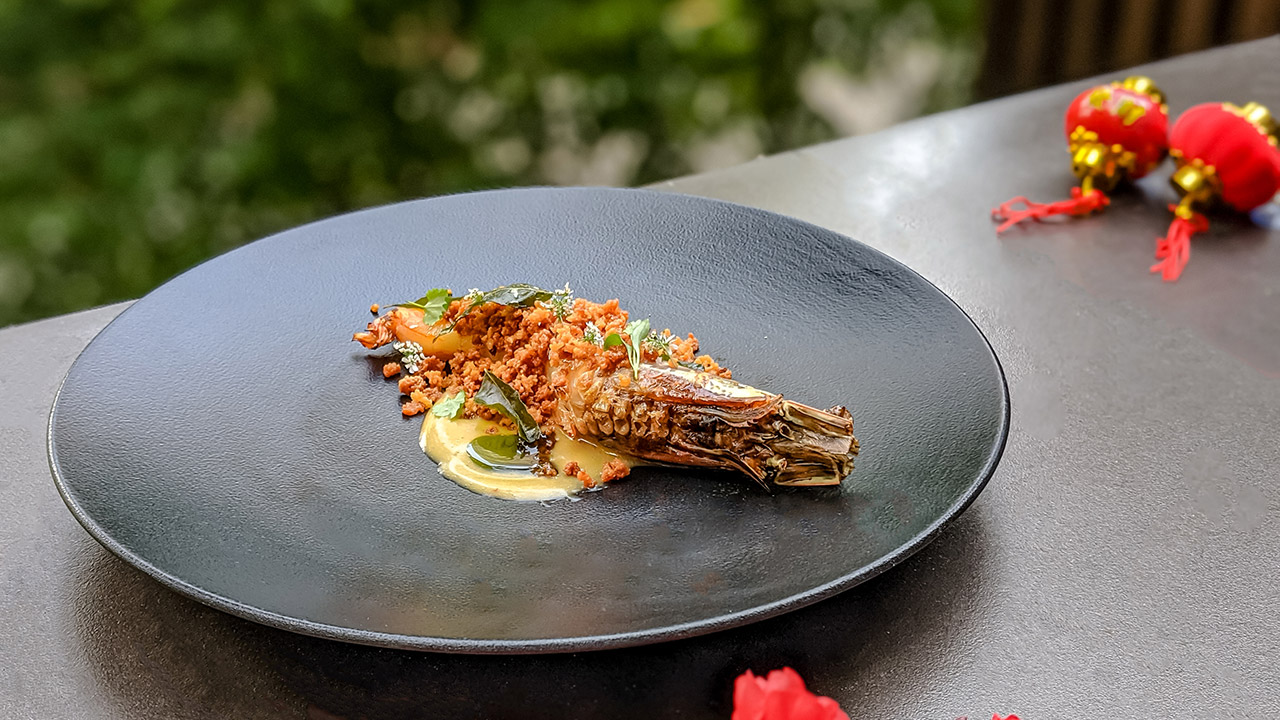 Experience a modern Malaysian Lunar New Year celebration at ATAS, The RuMa Hotel & Residences with an eight-course journey (RM288 nett per person). Familiar favourites receive exciting twists – 10-day whisky dry aged duck breast, typhoon shelter-style tiger prawns with salted egg sauce and frozen mango parfait with evaporated milk ice cream. Yee sang (RM128 nett for the regular portion and RM188 nett for the large) is also available à la carte. ATAS' seasonal eats start from now until February 8.
5. Thirty8, Grand Hyatt Kuala Lumpur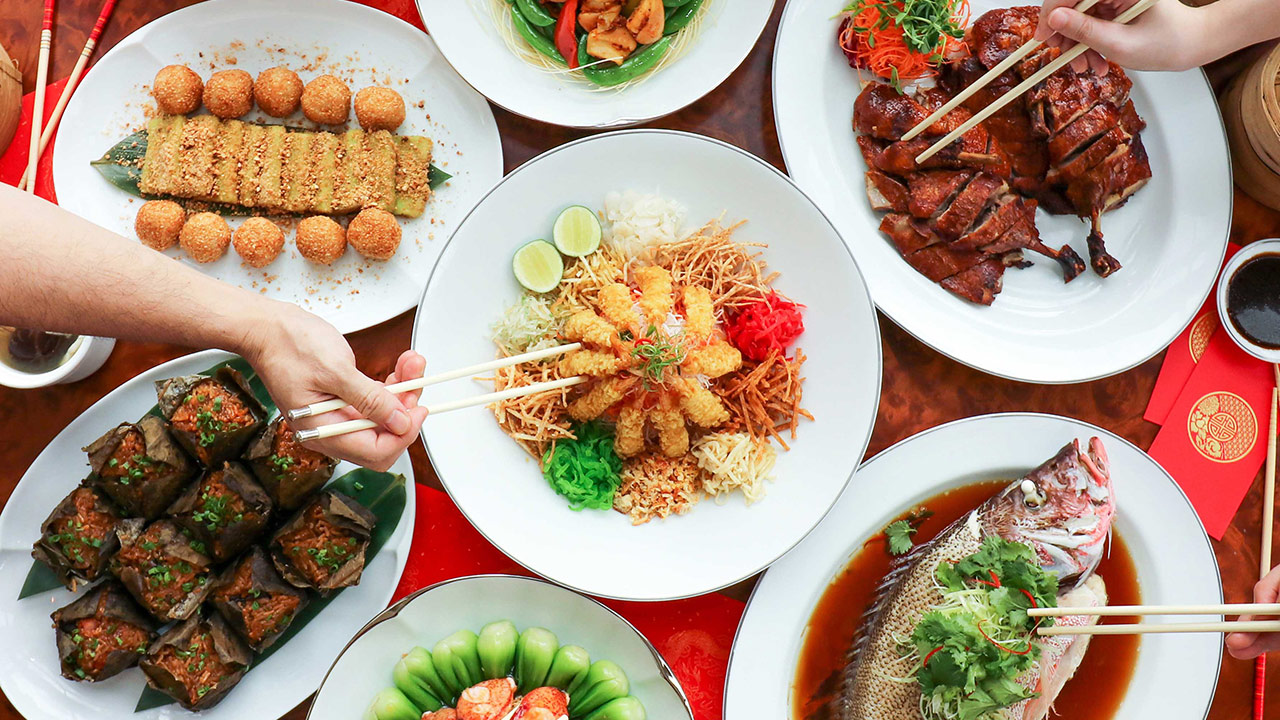 Have a 360 view of the Kuala Lumpur skyline at Thirty8 Grand Hyatt Kuala Lumpur for your upcoming reunion dinner with either a six- or eight-course menu (RM368 and RM488 nett per person). The menu features dishes from Guangdong, China, using local ingredients and flavours, chief among being the prosperity treasure pot – a mix of eight-head abalone, dried scallops and oysters, sea cucumbers, tiger prawns, smoked duck breast and an assortment of vegetables. Another must try is the pandan bird's nest drink and Szechuan-style steamed grouper and pickled chilli, both of which are on the eight-course menu.
6. The Majestic Hotel Kuala Lumpur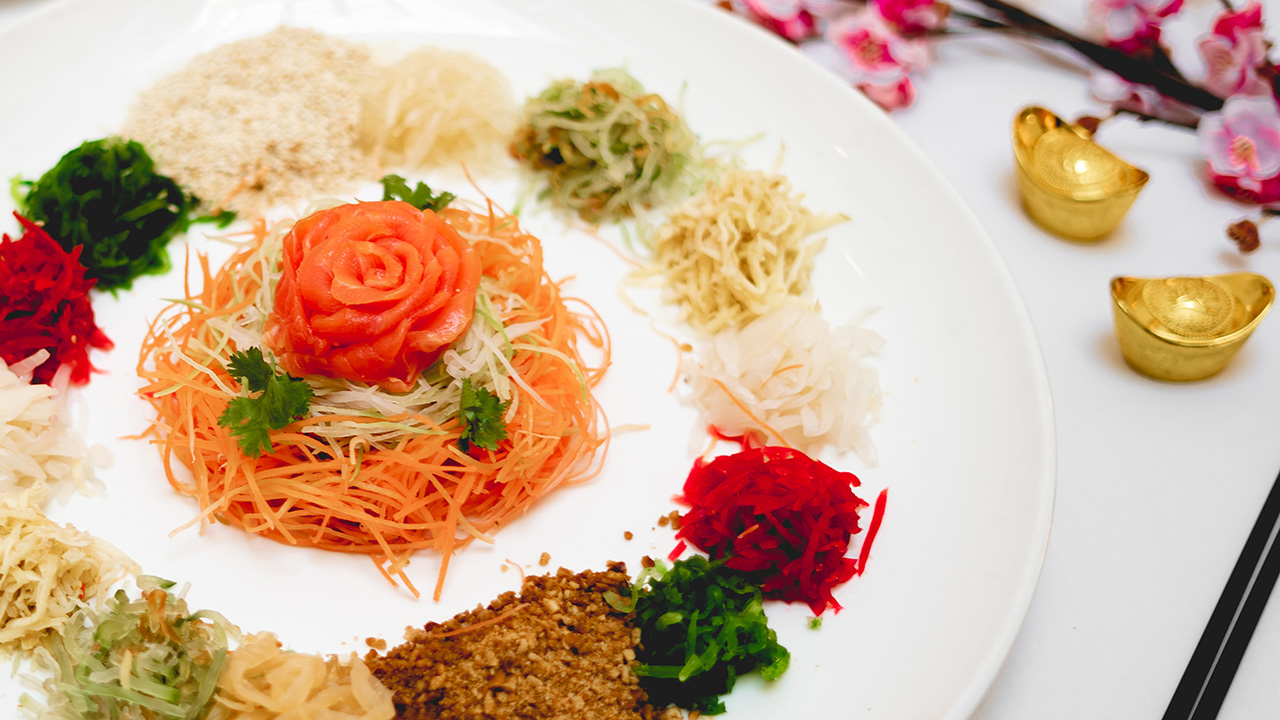 Opt for either a buffet-style reunion meal or the more traditional round table experience at The Majestic Hotel Kuala Lumpur. From now until February 8, Contango will offer a lunch (RM118 nett per person) and dinner (RM148 nett per person) featuring a selection of Chinese dishes alongside a range of international options. The property will also throw a ballroom dinner (RM138 nett per person) on January 24 which will include a complimentary giveaway and a lion dance performance.
The Majestic Hotel Kuala Lumpur
7. Le Meridien Kuala Lumpur
Latest Recipe at the Le Meridien Kuala Lumpur goes international for Chinese New Year (RM168 nett from Monday to Thursday and RM178 nett from Friday to Sunday), offering a mix of Malay, Indian, Japanese and Western fare alongside choices created by the hotel's Chinese banquet chef. The buffet will serve all the essentials – wok-fried crab with spicy chilli sauce and ginger lamb slices, Pei Pa-style roasted duck, and Kam Heong chicken. A rotation of yee sang will also be served – lobster, sliced clam abalone, tuna, salmon, and jellyfish.
8. Nobu Kuala Lumpur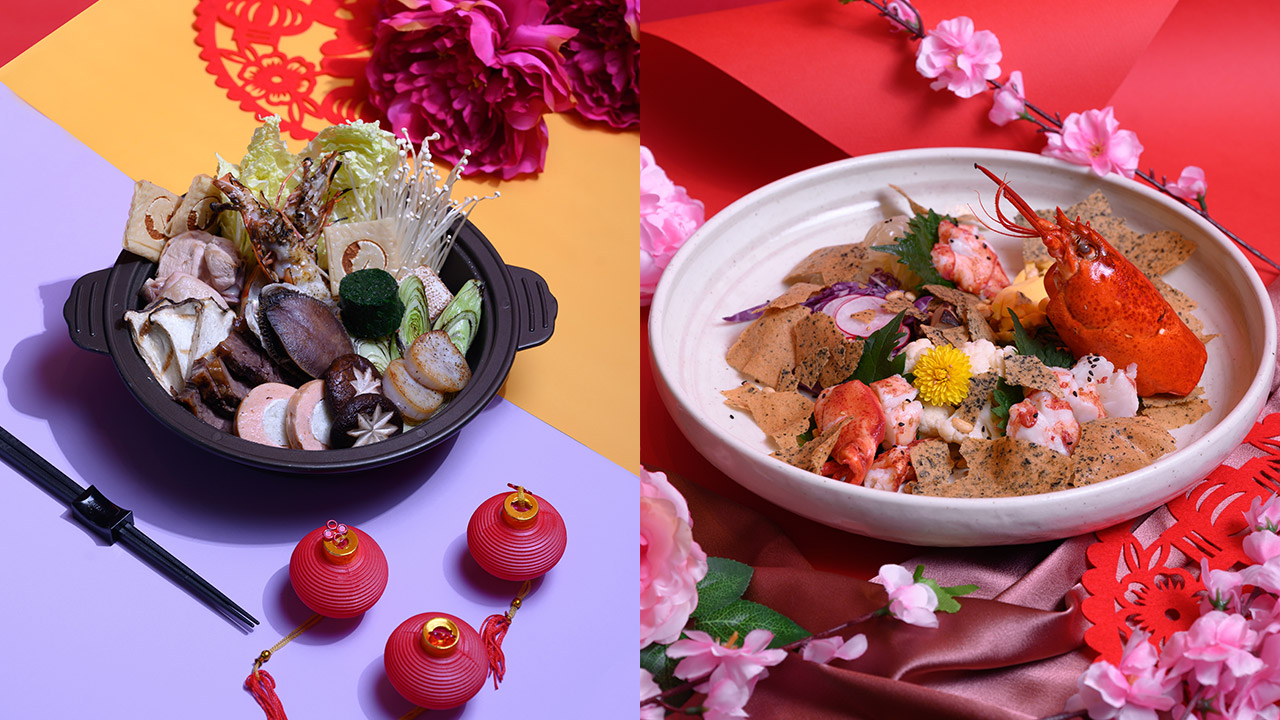 Dine at Nobu Kuala Lumpur for a Japanese-Peruvian twist to the new year from now until February 2, with dishes like the Nobu style prosperity lobster platter and new year nabemono (both RM288++) made for two. The former is a whole lobster prepare à la Nobu style, which is sashimi served in a heated combination of soy sauce and heated olive oil. The latter is inspired by "poon choi" and uses a kombu and chicken stock mixed with tofu, leeks, cabbage, abalone, as well as your choice of two selections of protein – wagyu short rib, chicken, prawn and scallop.
9. JW Marriott Kuala Lumpur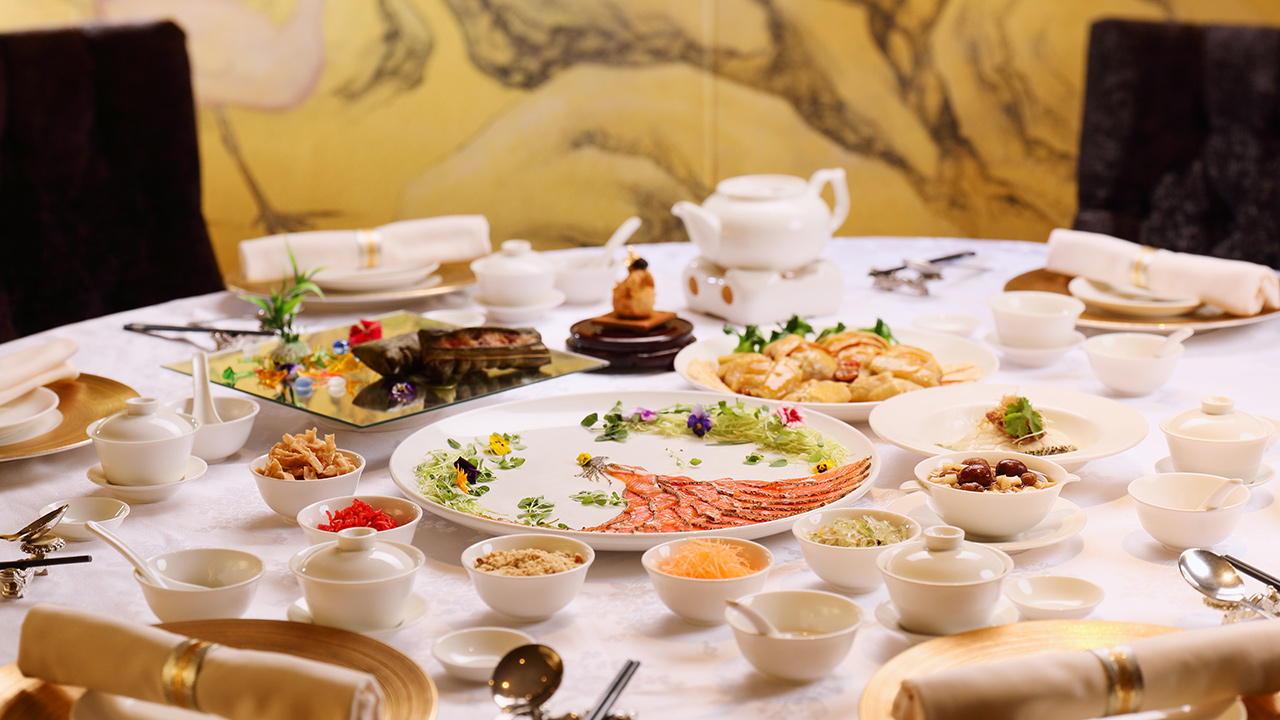 Shanghai at JW Marriott Kuala Lumpur brings a slice of Shanghainese culinary elegance to the Lunar New Year with three set menus (from RM318 nett per person) and special items on the à la carte menu. Such delicacies include steamed Spanish pork ribs with rice powder and spices wrapped in lotus leaves, Shanghainese family hot pot with assorted dried seafood in casserole, and deep-fried bean curd stuffed with French goose liver and truffle paste. The restaurant's yee sang includes five meat-based options – lobster, geoduck, abalone, jellyfish and salmon, – as well as two vegetarian choices – fresh fruits and vegetarian ham.
Shanghai, JW Marriott Kuala Lumpur
10. Chynna, Hilton Kuala Lumpur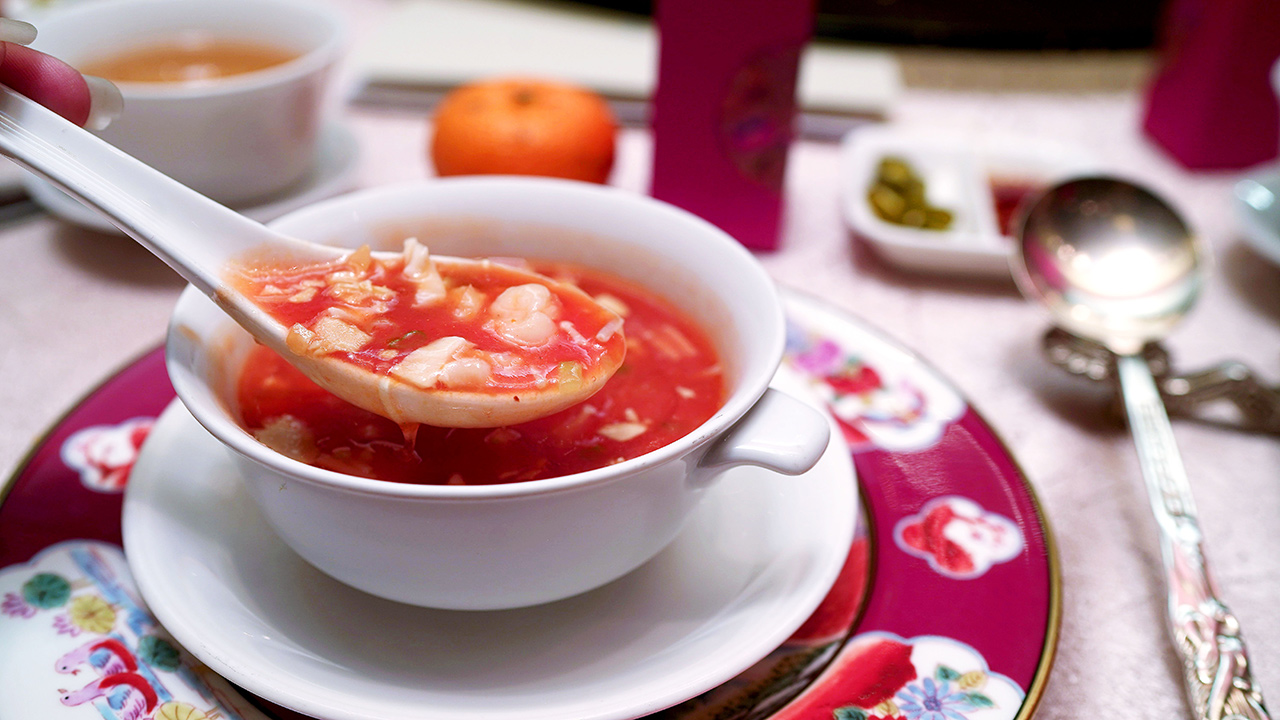 Hilton Kuala Lumpur's Chynna is offering fresh takes on the essential yee sang, with smoky chicken with rice crispies, strawberry and macadamia nuts, crispy fish skin and salted egg yolk soft shell crab and Norwegian salmon with passion fruit sauce variants, besides the more traditional salmon option. Five set menus are available (from RM2088 nett per table of 10), offering delights the likes of eight treasure salt baked chicken, sliced abalone with sea Cucumbers and stir-fried prawns with kam heong pepper sauce. 
11. Genting Palace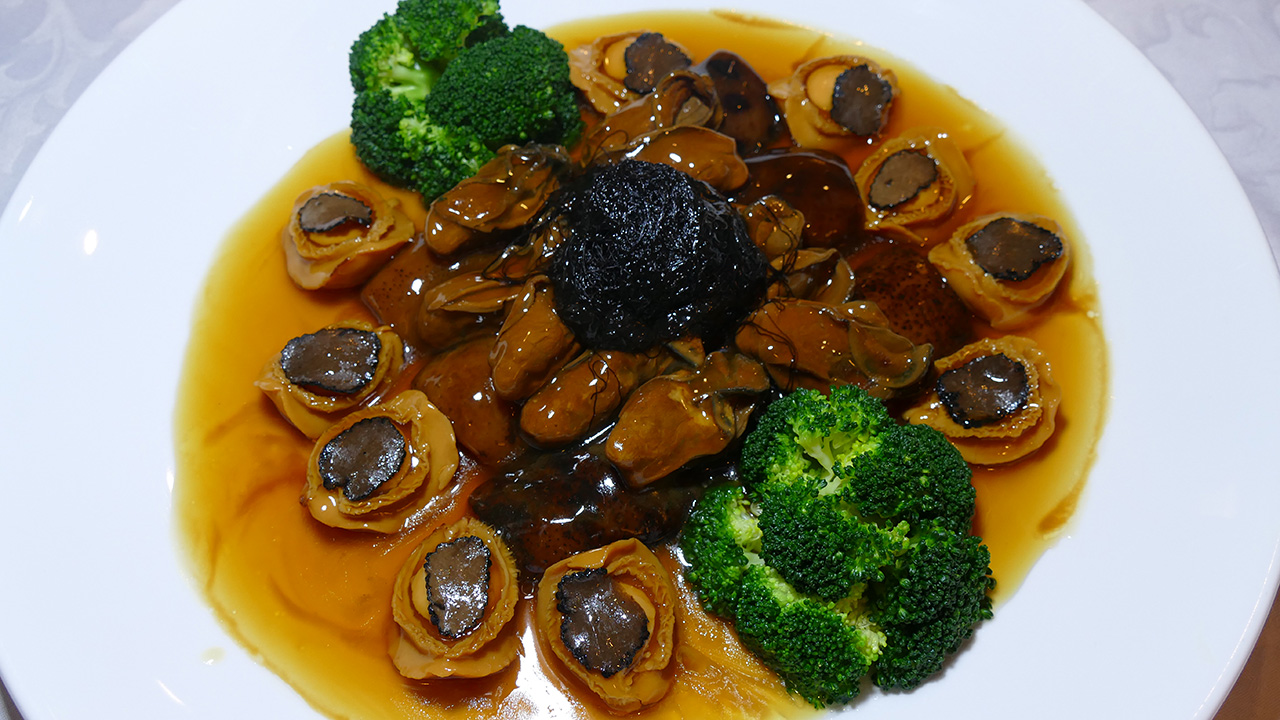 Take your family celebrations sky high at Genting Palace with two set menus (RM1388 nett and RM1888 nett per table of ten). The first menu contains dishes including braised ten-head abalone with black mushrooms, steamed giant grouper fillet with garlic, and fried spareribs with Zhenjiang sauce, while the second more lavish menu boasts dishes such as steamed dragon tiger grouper, Mongolian-style baked pork belly and ribs and claypot-stewed fish maw with dried seafood and assorted mushrooms.