1967, the year of The Beatles' Sgt Pepper's and The Jimi Hendrix Experience, and of You Only Live Twice, Bonnie & Clyde, and The Graduate. In 1967, Royal Salute was a brand that had began just 15 years prior, when it launched its signature 21-year-old blended whisky to commemorate the coronation of Queen Elizabeth II. Nobody would have known it at the time, but some of Chivas Brothers' new make spirit of that year has ended up in a tremendously noteworthy release of 2020: the Royal Salute Time Series 52-Year-Old single Cask Finish (RM138,888).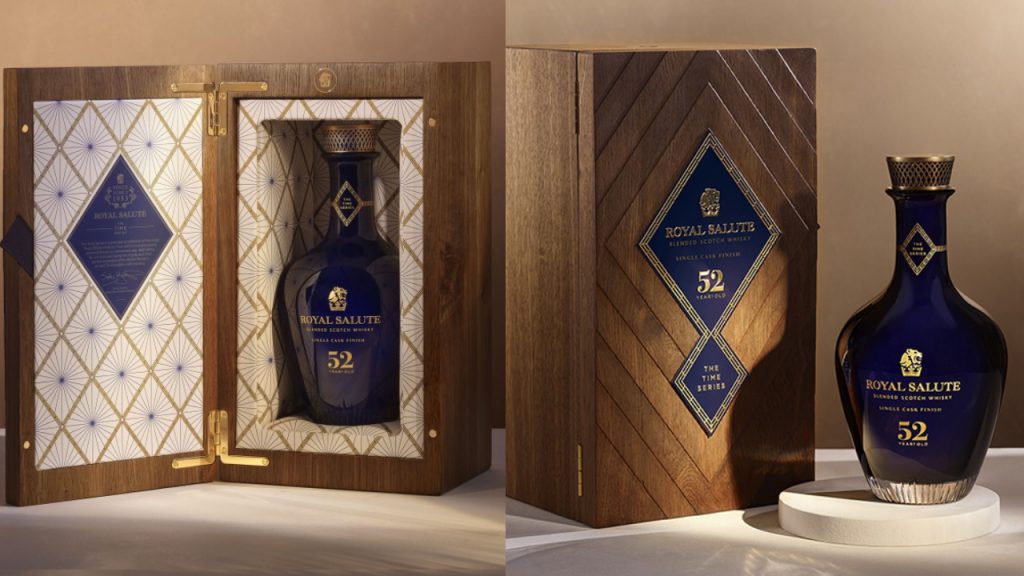 Only 106 bottles of this extraordinary blend are available, of which just two have been allocated to Malaysia – numbers 37 and 38. It is presented in a crystal decanter, and its purchase includes a private chef-catered dinner for ten and a presentation ceremony. It was unveiled at a by-invitation dinner at the Cheong Fatt Tze mansion in Georgetown, Penang, a venue equalling the Royal Salute's history and heritage, and ideal in which to appreciate the decades-long process of whisky maturation. Dinner was accompanied by three of Royal Salute's core range, including the classic Signature Blend, the indulgent Malts Blend and the smoky Lost Blend. These were presented as part of the Olfactory Studio experience and were accompanied by perfumes concocted specially for each by perfumer and Royal Salute Creative Adviser Barnabe Fillion. Guests were then guided to use the perfumes to enhance and bring out additional and unexpected qualities of each whisky.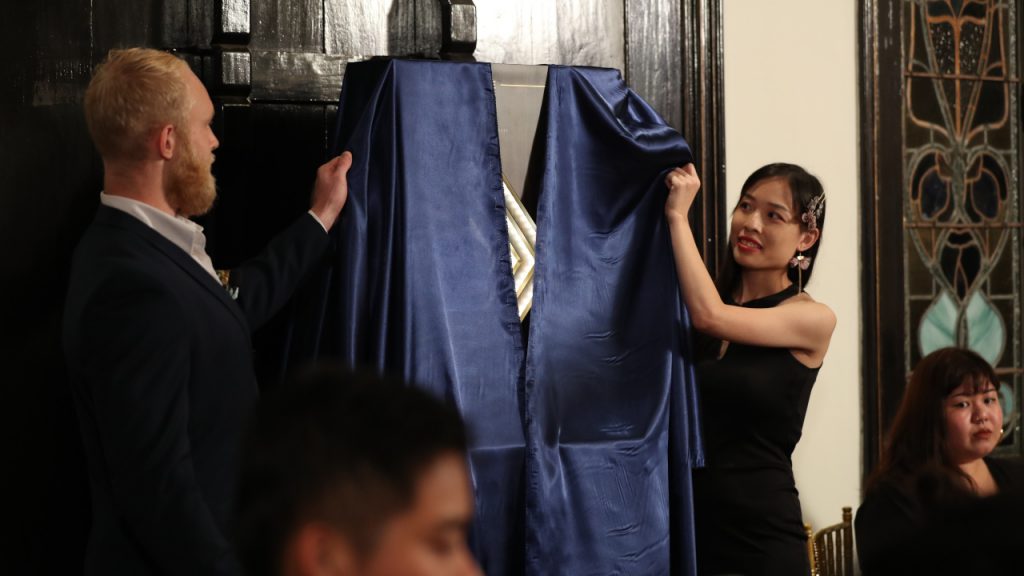 Royal Salute is no stranger to extremely old blends. In fact, it is something of a pioneer of such, having released a 50-year-old to celebrate the Queen's Golden Jubilee in 2002, as well as a 38-year-old in 2005. 
The creation of the Time Series 52-Year-Old is a two-part process. The first is that of an exceptional 38-year-old blend that would likely have made a fine release of its own – something spectacular, mature, and punchy. This blend then spent further 14 years in a specially selected ex-bourbon American white oak cask – a finishing period, if 14 years is not too long to be considered a finish. It would have balanced the blend with the classic whisky notes of toffee and vanilla, and imparted a sweet, creamy texture. The final product has a rich, substantial mouthfeel, with a spicy, fruity, chocolatey undercurrent that is no doubt due to Oloroso sherry cask influence – and, laid over that, the counterpoint of the aforementioned creamy, vanilla and toffee notes of the ex-bourbon cask.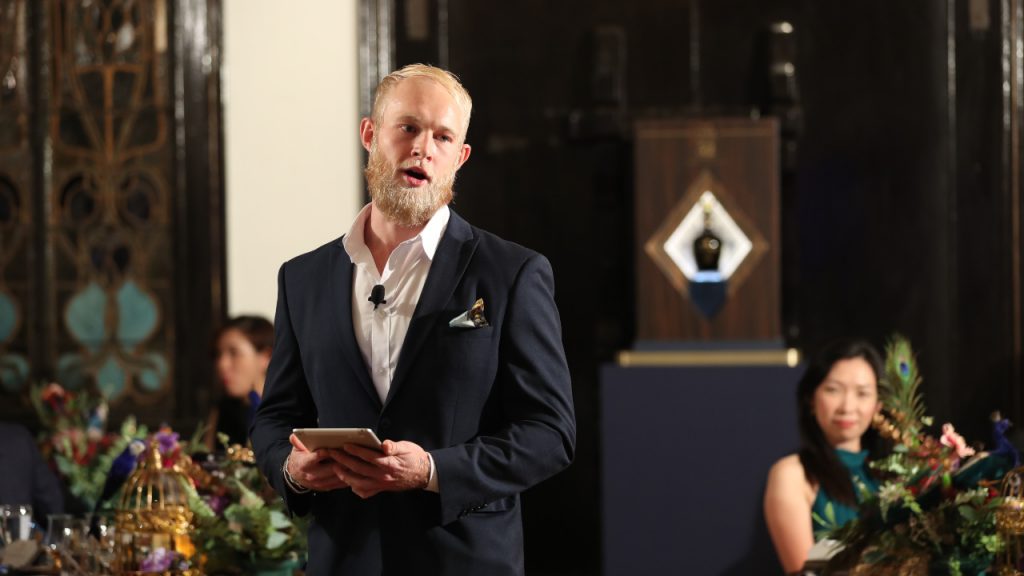 "What you're getting here is the best of both worlds," says Peter Prentice, Global VIP Relationships Director for Chivas Brothers and Chairman of The Keepers of the Quaich. "We're getting all the elegance, complexity, sophistication and balance from a great blend, but we're getting all the magic and romance of a single cask at the end."
A considerable feat to create, this Time Series Scotch whisky is reliant on Chivas Brothers' exceptional inventory of aged whiskies, as well as the expertise such as that of its Master Blender, Sandy Hyslop. The 38-year-old first stage would itself have been worth millions of pounds, Prentice explains. "When you've got something already that valuable, you're going to be supremely careful about what cask you mature it further in… because it's got to be perfect," he says, adding that another key ingredient, is 'an incredible amount of patience'.