Desaru Coast returned with another sumptuous epicurean adventure for the second instalment of its Gourmet Series 2023. The first was helmed by Chef Johnson Wong of Gēn Penang, a Michelin-selected restaurant, while the second rendition featured a six-hands collaboration led by Chef Su Kim Hock of one-Michelin-starred au Jardin, together with Wong as well as Chef Valerio Pachetti, an executive chef at One&Only Desaru Coast.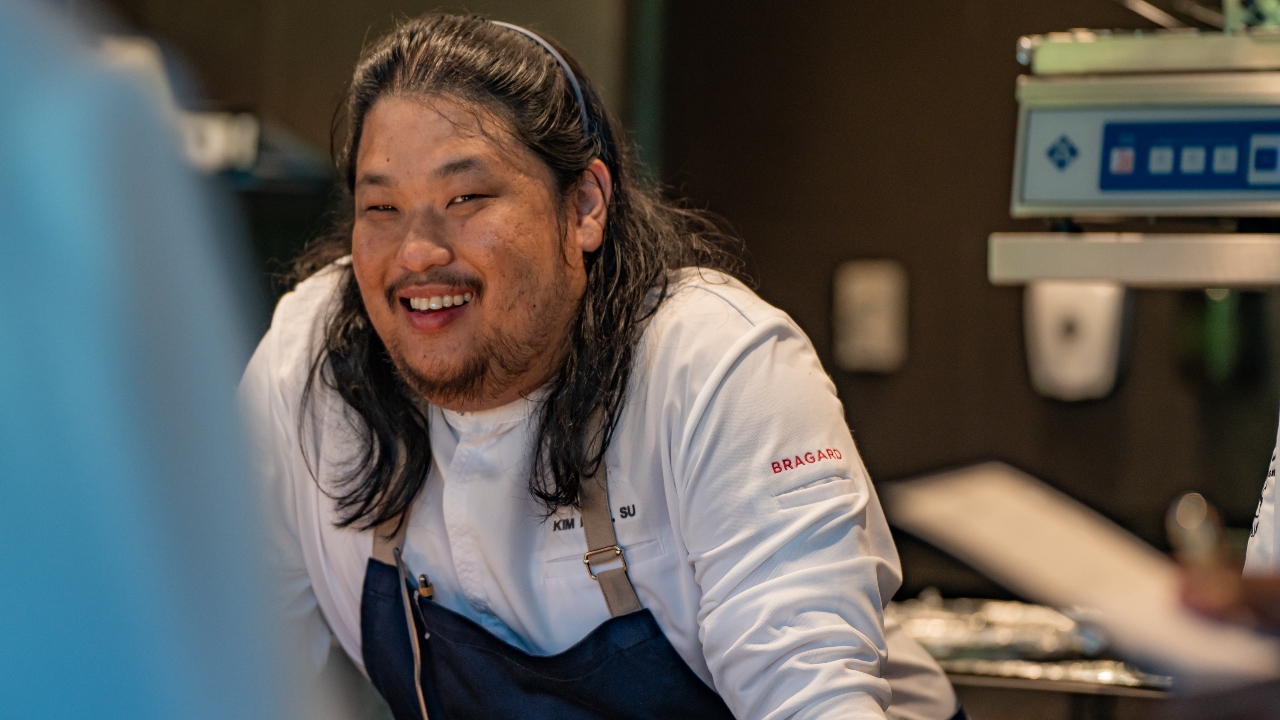 Recognised for curating menus infused with the flavours of naturally derived ingredients, Su, along with Wong and Pachetti, crafted a menu titled 'An Ode to Nature' to pay homage to the wonders of fresh, locally sourced produce. As the event took place in the ultra-luxury resort of One&Only Desaru Coast, the inspiration behind the four-course menu found its muse from the alluring essence of the sea. "We try to incorporate not just the local ingredients but also the culture," Su explains. "If you were to look at the northern part and southern parts of France, the difference is huge because culturally they are very different. Even the background and demographics of the people contribute to how the food tastes like."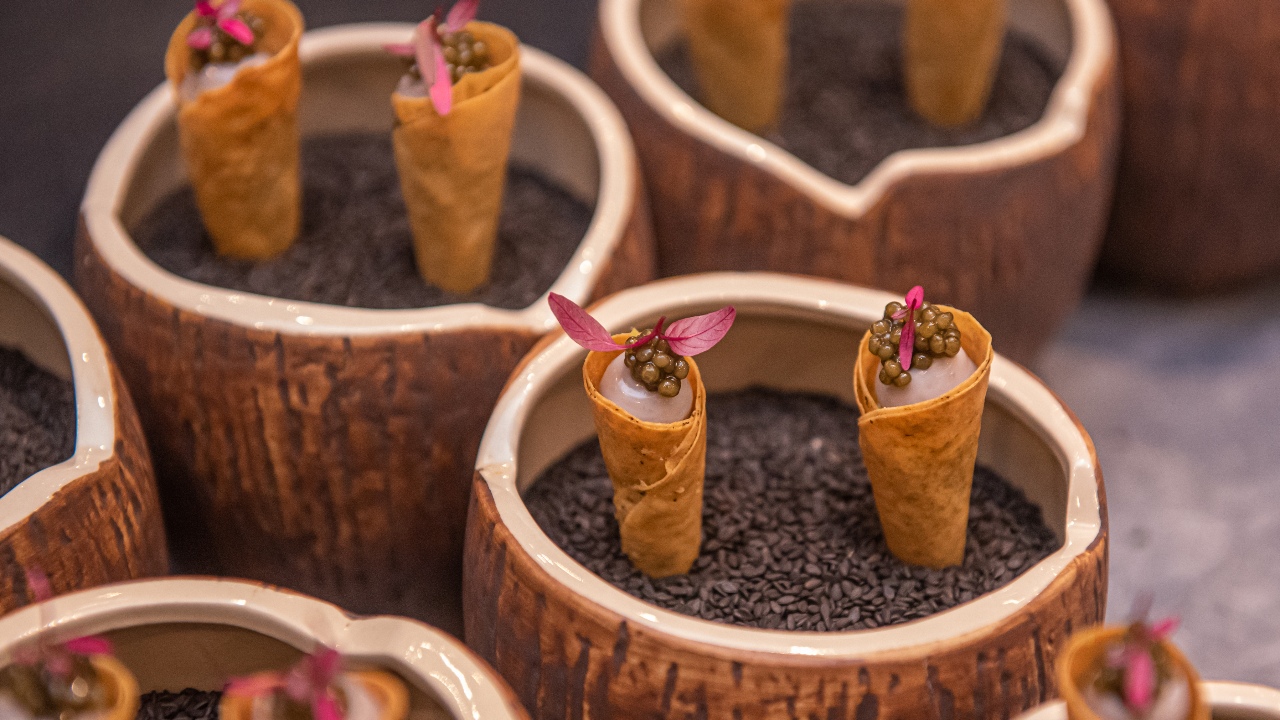 The dining experience was complemented by a remarkable selection of wines by Moët & Chandon, including a bittersweet yet refreshing Chandon Australia Garden Spritz, an impressive Château d'Esclans Whispering Angel Rosé by Sacha Lichine, vibrant Cloudy Bay Chardonnay, and silky, aromatic Cloudy Bay Pinot Noir. At the cocktail reception, guests savoured the crisp aperitif spritz by the glistening waters of the resort's iconic Infinity Pool before Su showcased an enigmatic performance of creating a beautiful ceviche dish. "This is a toned-down version of what we are going to serve tonight, so that you can try to attempt this at home," he said as he whipped up a storm of a dish to create a masterpiece that I, for one, will never actually "attempt this at home".
Right from the kick-off, Su's signature bread and spread of tomato chutney butter was so good that it elicited resounding echoes of delight. Some even went as far as to express their desire to savour it for a lifetime because it really was that good. However, what I would savour for life was the Cornette of In Season Peas & Lumpfish Emulsion by Su. It was like biting off the bottom tip of a Cornetto ice cream cone, except it was creamy, savoury and filled to the brim with caviar. That made up one of three hors d'oeuvre served that night. A Cempedak with Ginger Flower by Wong, and an amuse bouche of Baby Squid, Glass Noodles, Wood Ear Mushroom and Assam Boi by Pachetti soon followed. The former took me by surprise, as it was soft and chewy, pleasantly spicy, and not what I expected from how it looked. The latter presented a delightful blend of flavours and textures that set the stage for more to come.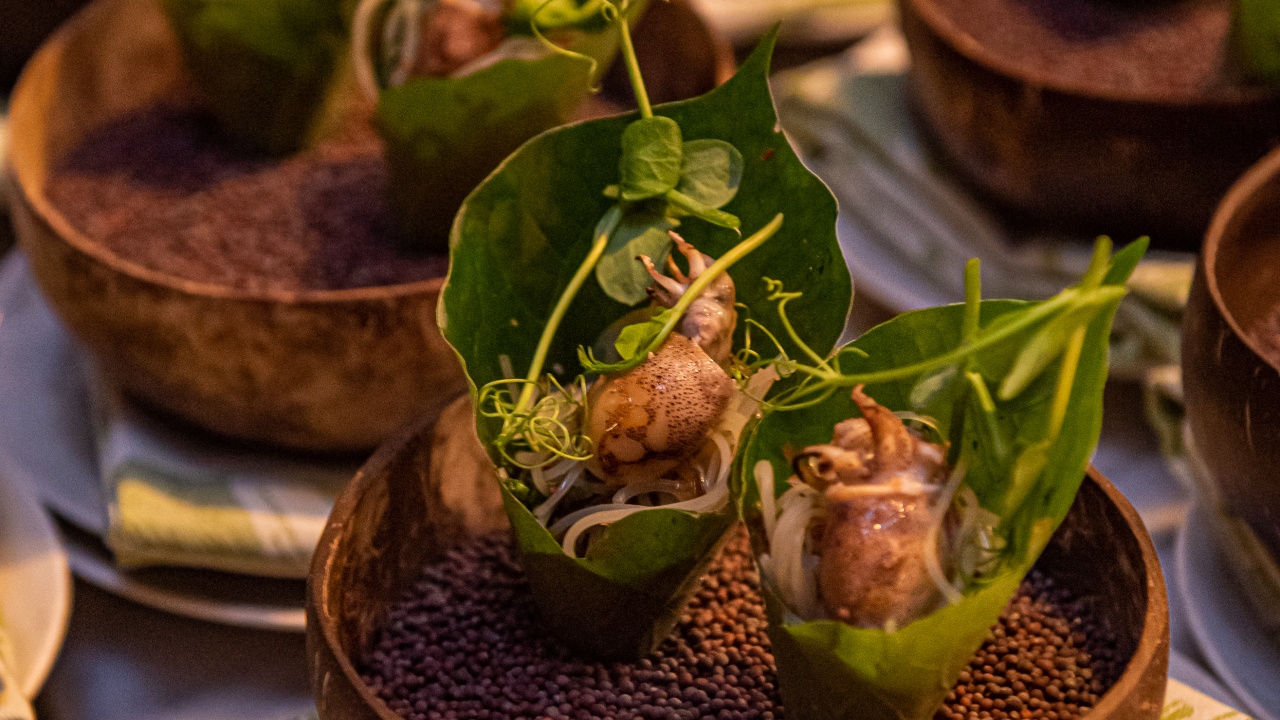 Unveiled at the earlier performance, the flavourful Cured Snapper Ceviche with Longan Gelée, Sze Chuan Pepper Emulsion and Nashi Pear by Su was next. Alongside the dish was a Belcheri Oyster served with Cucumber, Kelulut Honey and Wild Herbs crafted by Wong. They were light, invigorating and conveyed a subtle oceanic salinity—the perfect palate cleansers for our upcoming entrées.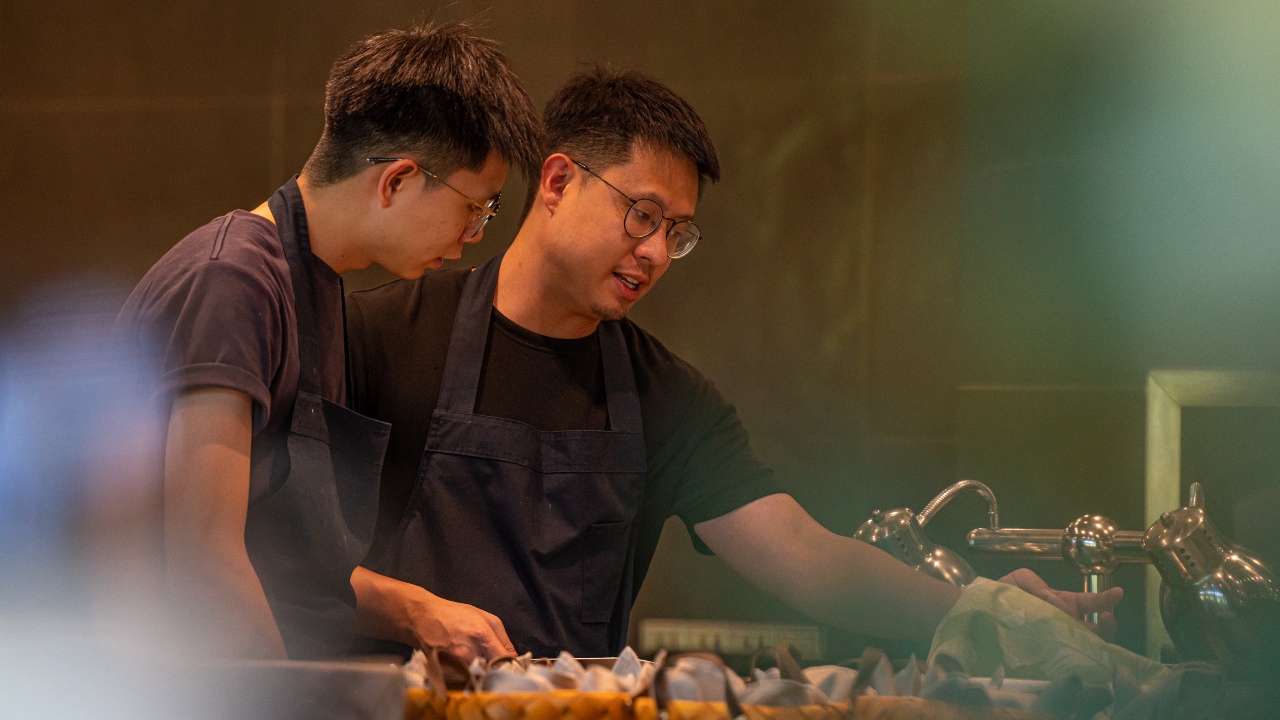 Three different mains were served that night to showcase each chef's individual creativity. We started off with Su's Hand Dived Scallops with Smoked Broccoli, Brassica Purée and Alyssum Scallop Roe Bisque that was so juicy and succulent, it had me craving for more. Then came Wong's Lobster dish with Lotus Seed, Root and Leaves. This was a dish that transcended my wildest culinary fantasies, as the sublime umami flavour made every bite truly phenomenal. Lastly, we indulged in an Oxtail served with Assam Pedas Barley and Kacang Botol Gremolata by Pachetti. It was a delightful contrast to the seafood-derived dishes throughout the course. It was luscious and tender, rounding off the entrée courses in a splendid manner.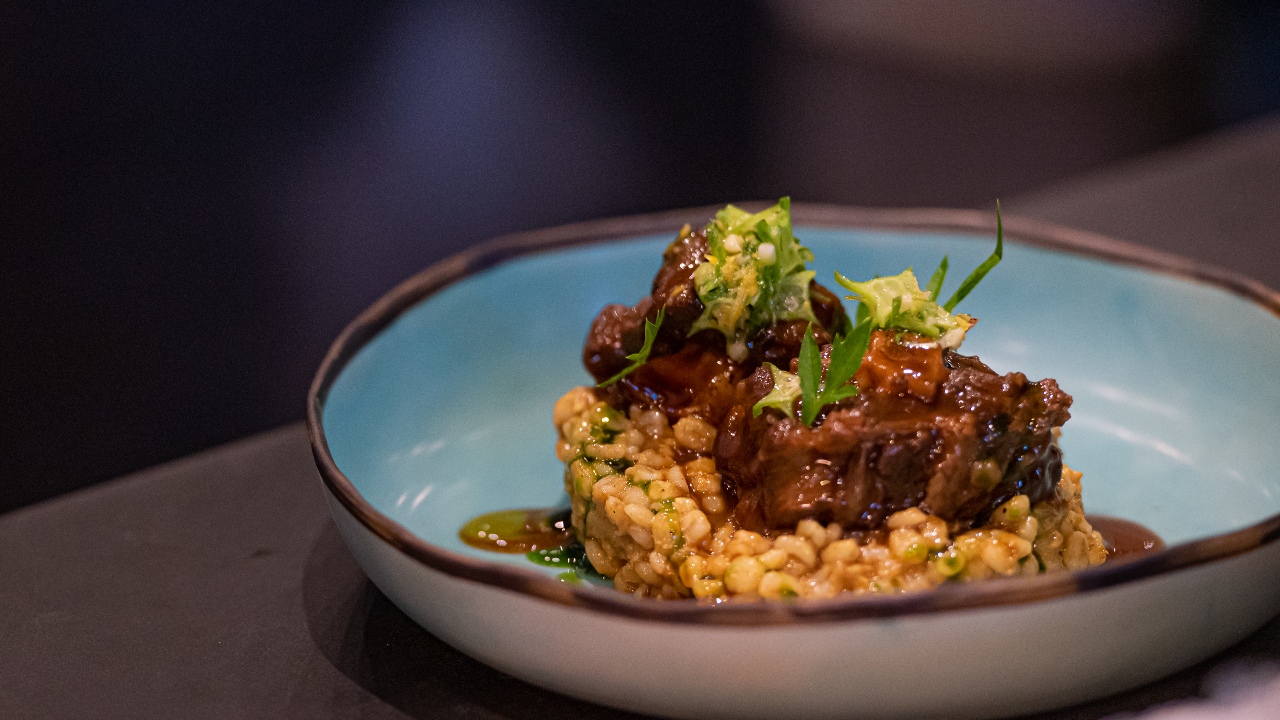 The meal was brought to an end with a spectacular dessert by Pachetti—a Chocolate Concierge Single Origin Kota Marudu 90% Cremeux with Passion-Yuzu Jelly, Almond Snap, and Lychee and Rose sorbet. Between the decadent chocolate and tangy jelly, the dish was a symphony of flavours that blended harmoniously for a satisfying finish.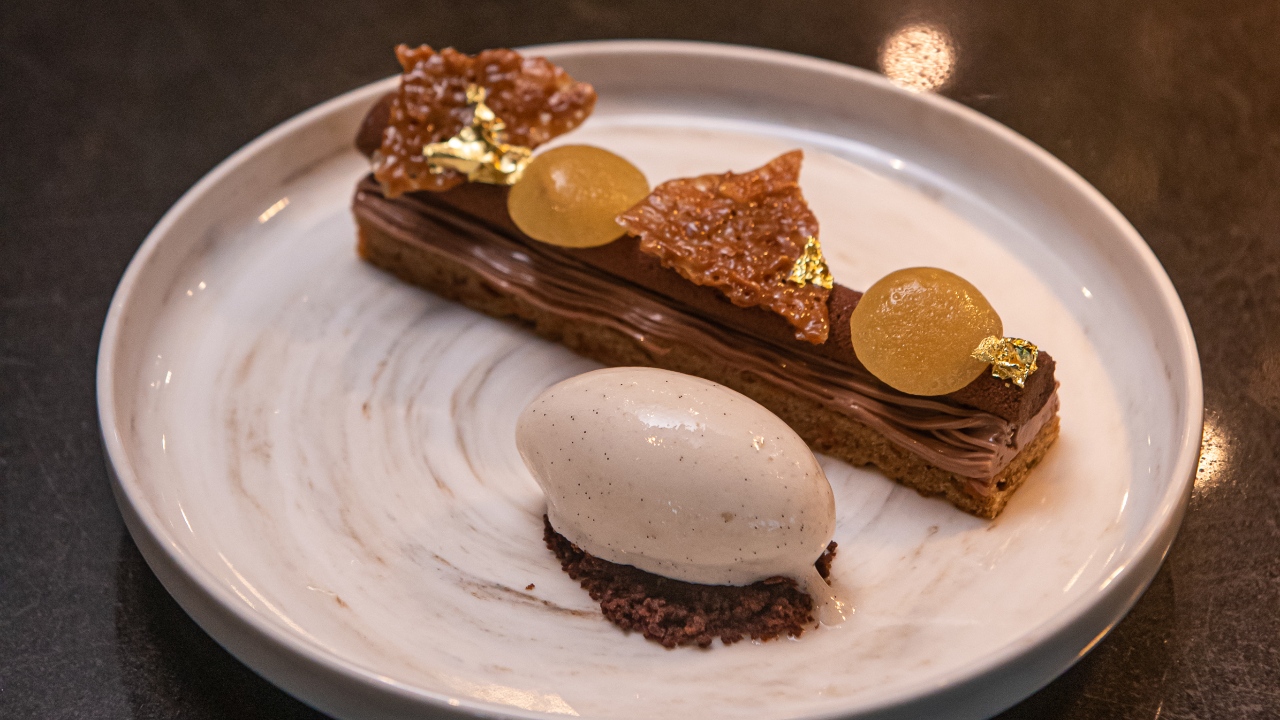 The third and final instalment of the Desaru Coast Gourmet Series 2023 will feature Chef Raymond Tham of Beta and Skillet, a Select restaurant in this year's Michelin guide, this month. It will be hosted at the Big Easy Bar & Grill, The Els Club Malaysia Desaru Coast.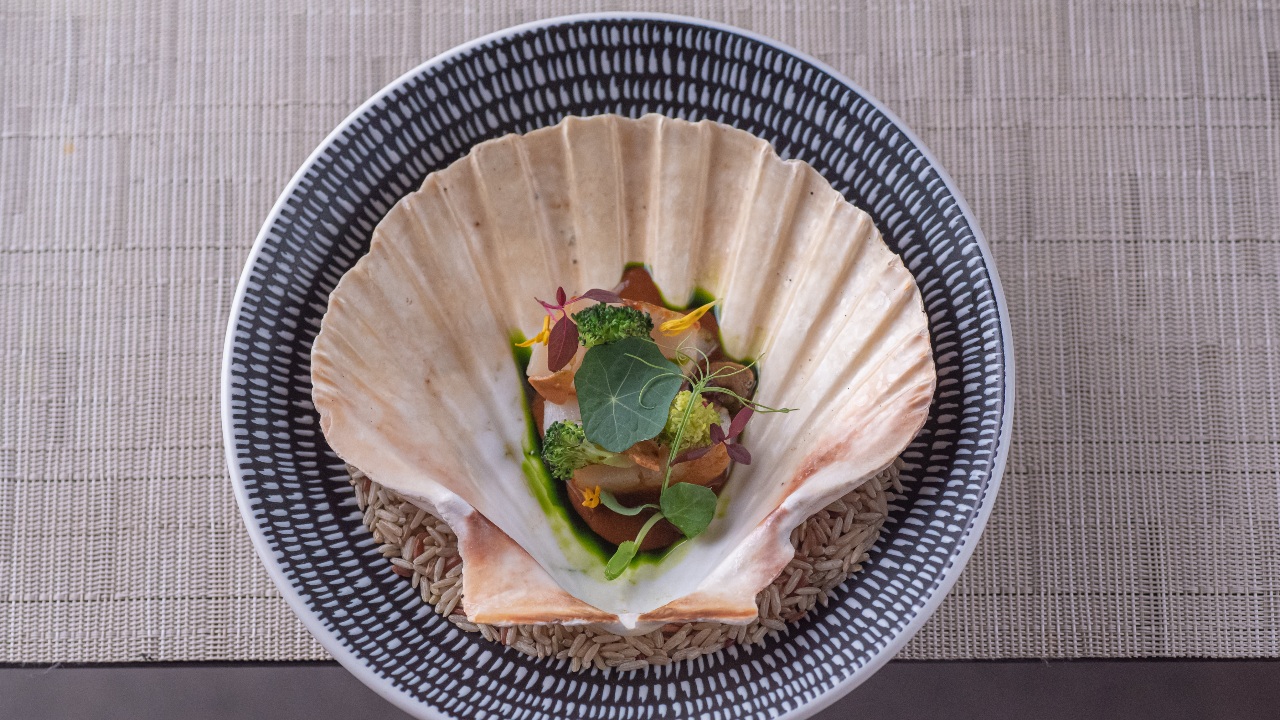 ---