Going With the Flow
"Its incredible isn't it," begins Max Busser, founder of Max Busser & Friends or MB&F. "Four years of relentless work to develop a new horological machine for a five-minute presentation that the whole world hears about instantly. It used to be that wherever I travelled in the world, it was being discovered for the first time."
The challenge, then, is to continuously dazzle the media. Truly, this is not difficult with the timepieces from the famed house of MB&F; one might encounter images online immediately following every release but there is nothing like experiencing them in person. Such as in the case of this HM9 Flow.
"This is the first time I've created a Horological Machine, or HM, with two influences," says Busser of HM9. In the early days of aerodynamic consideration in mobility, it was very often that the final design would be chosen simply because it appeared streamlined. This was rarely, if ever, validated by calculations, but the result is that aircraft and performance cars tended to share a common aerofoil silhouette.
Hence, HM9 can be had in two flavours of just 33 pieces each. The Air edition features a dark movement and aviator-style dial, while the slightly more flamboyant Road edition has a movement fashioned of rose gold and a racing-inspired speedometer dial treatment (both editions are priced similarly at RM740,900).
"This piece is basically a tribute to the time that engineers were still artists. Before CAD simulations and wind tunnels. The W196 Formula 1 car piloted by Juan Manuel Fangio is so beautiful but they had no idea if it was actually fast, there was no way to test for a drag coefficient. The only way you would draw a car or a plane would be with your hand. The thought process was 'Let me design something which looks fast'."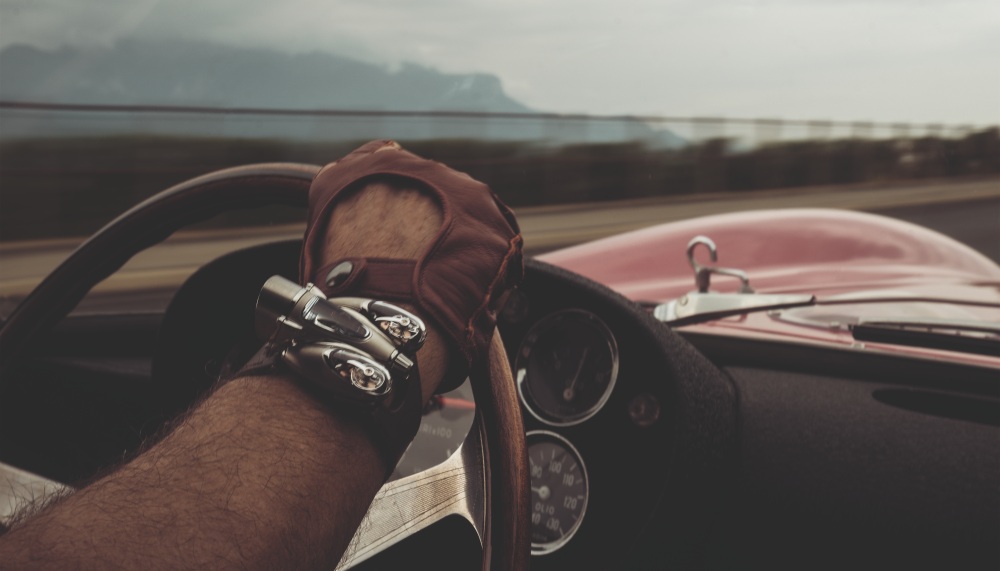 Beyond the design however, were monumental challenges in engineering the HM9, especially to be watertight. "It's beautiful, sure, but I'm insisting that this time, we focus on the technicality of the piece. We had to go through such challenges to realise this design and it deserves the attention," Busser says. "The vertical time display is a result of conical gears with zero tolerance, not even a micron of difference. Even the angle between them has to be perfectly 90 degrees to prevent energy losses. This is down to incredible machining and insane watchmaking, reminding us of a time when watchmakers really had a reason to exist."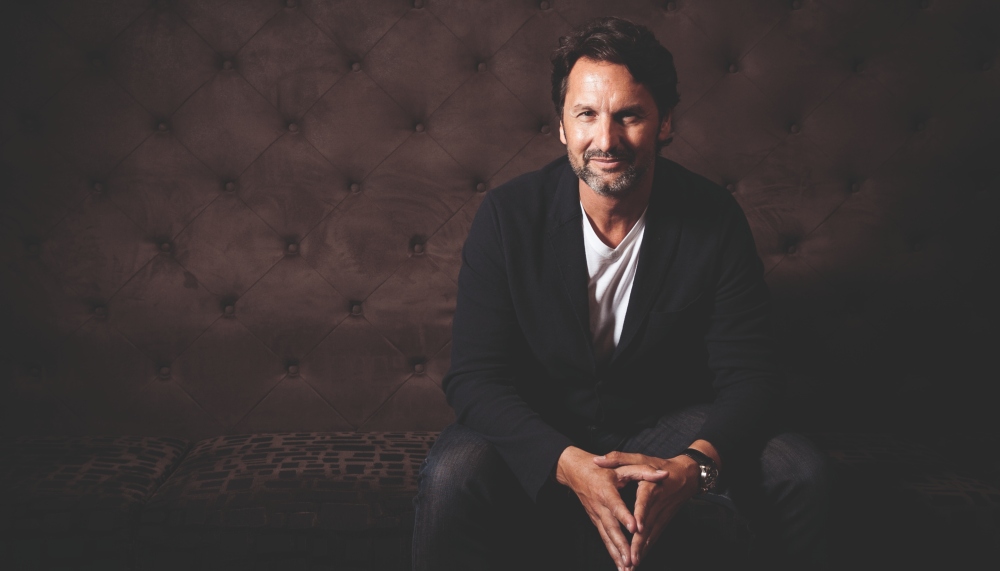 And then there is the matter of having a pair of balance wheels, which curiously only serve a single time display. "A normal watch with one balance wheel is enormously affect by the wearer's movements, but here the effect is averaged between the two via a planetary differential." The final challenge, or perhaps the most crucial of them all, was in the protection of this exemplary movement. "The case design was met with silence from the team, and then 'Max, how are we going to case this? Lets find a way!' Enter the 3D gasket. Starting with an ingot of titanium, each gasket takes 40 to 50 hours of machining for water resistance. This bodes well for future projects and even those archived due to this basic but eminently crucial criterion. You have to know that nothing in anything that we do is pre-existing."
At some point, art and engineering parted ways; coming together briefly for such works as perhaps the 1948 Buick Streamliner and the Swiss guardian of the skies, the De Havilland Venom. More recently, this list might include such modern classics as the Lockheed SR-71 Blackbird or the Koenigsegg Regera. Today, MB&F has birthed such a piece in the HM9 and only time will tell if it will be remembered as such. Busser believes the formula for this is simple: "You have just got to have confidence."