Trunk Road
From the finery of Empress Eugenie de Montijo, wife of Napoleon III, to the gilded nobility of the Duke and Duchess of Windsor, Europe's royals have looked to Louis Vuitton's exquisite travel trunks to safeguard the world's most impeccable clothes. So too have icons like Coco Chanel and Paul Poiret, Dora Maar and Henri Matisse, JP Morgan and the Rothschild elite and, in the present day, pop culture royalty Kanye West and Pharrell.
Beginning his journey under a malletier known simply as Monsieur Maréchal, a 16-year-old Louis Vuitton learned to craft resplendent luggage for those with the means to indulge an insatiable wanderlust. The year was 1837 and the young artisan remained under the old master's tutelage for 17 years.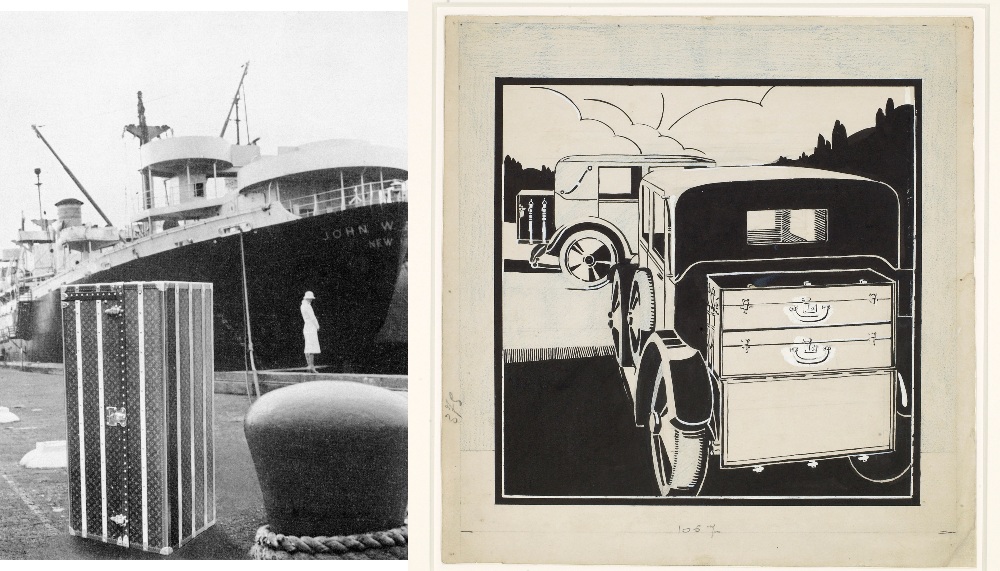 Following the establishment of his own atelier, Vuitton went on to develop new baggage materials like harder-wearing but lighter canvas, and his characteristic Tumbler lock. To prove its effectiveness, a public challenge was issued to Harry Houdini to escape from a secured Vuitton trunk. While the infamous escape artist declined the offer, these locks still adorn the firm's luggage.
Global appeal would only come after the founder's passing, under the leadership of Georges Vuitton, Louis' son. And it was the latter who introduced the brand's signature monogram, the iconic LV logo with quatrefoils and flowers inspired by oriental designs of the Victorian era.
Diversifying to meet an increasingly mobile public, automobile trunks in Vuittonite or Monogram canvas were introduced in the early 1900's. These included boxes meant to be tied to the tops of cars, footrest trunks that stowed neatly out of sight, tool-boxes for the odd breakdown, and even circular chauffeur bags to hold spare tires.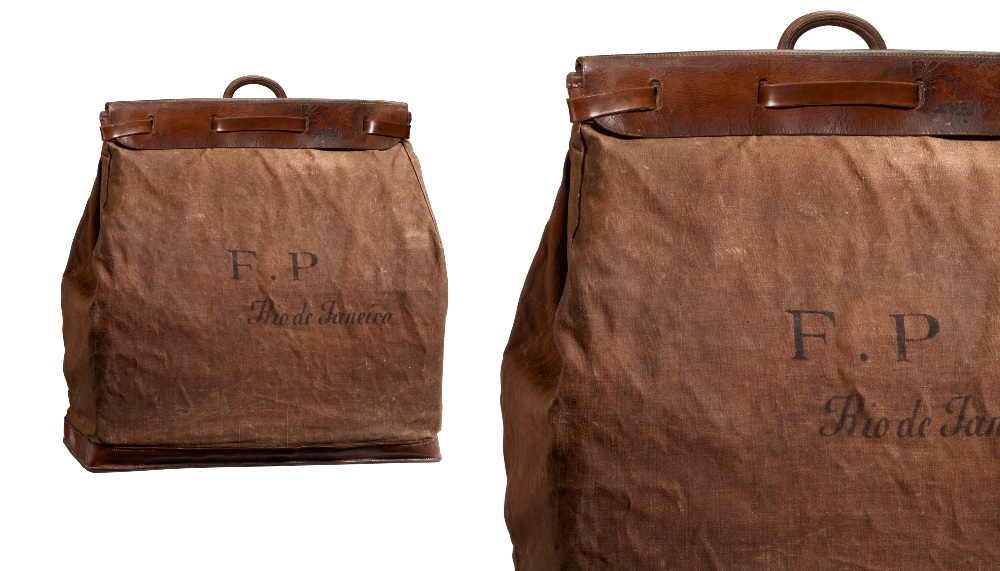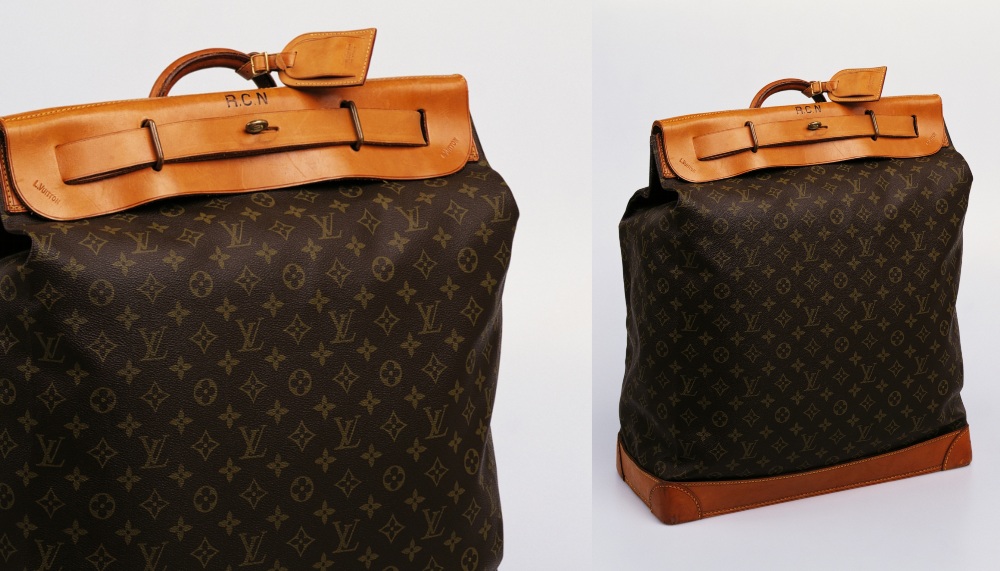 By the early twentieth century, Vuitton bags would take to the sky, first in airships then in aeroplanes. The Aéro trunk boasted a cargo hold of, "Two pieces of clothing, one overcoat, 10 shirts, three nightgowns, three pairs of underwear, three waistcoats, six pairs of socks, 12 handkerchiefs, one pair of shoes and 18 detachable collars, gloves, ties and hats."
Passionate about air-travel, the twin sons of Georges – Jean and Pierre Vuitton – even went on to develop prototypes of a helicopter and aeroplane that was shown to the public at the 1909 and 1910 Air and Automobile Travel Exhibition of Paris at the Grand Palais.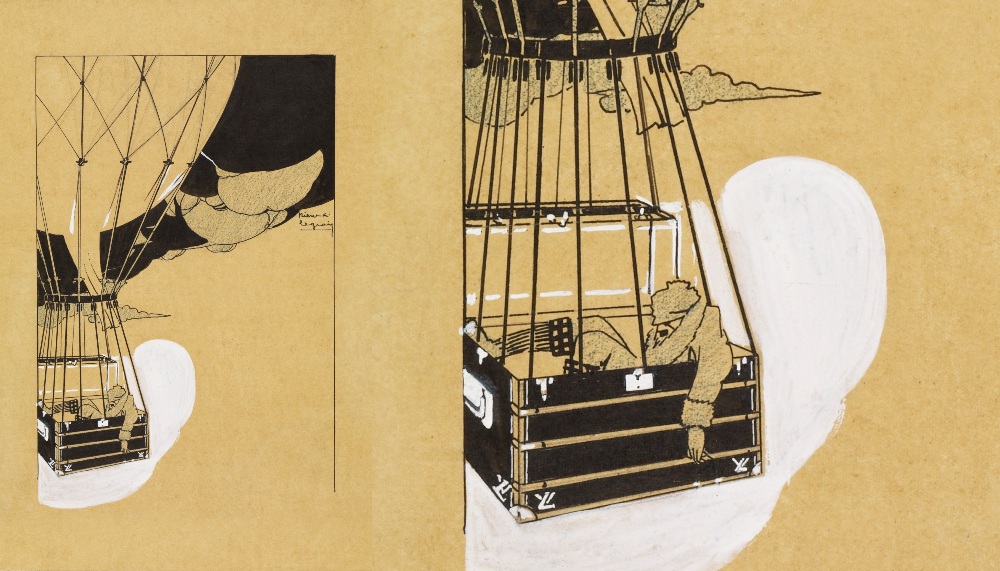 To further demonstrate the resilience of Vuitton trunks, a dedicated collection was provided for explorer André Citroën in 1924 who was embarking on the Croisière Noire anthropological and technological mission through Algeria, Mali and the Congo. To properly equip this intrepid adventurer, the luggage specialist considered climate fluctuations, the available space on the mighty half-tracks that crossed oceans of dessert, plus the pragmatic maintenance of toiletries and porcelain tea sets.
But Vuitton truly began to revolutionise hand luggage with the Steamer Bags of 1901. Initially cut and sewn as an extra bag that could be folded and stored in a wardrobe trunk compartment, its modern size, lightness and convenience allowed ship guests to change their clothing according to the time of day. From summer dresses and comfortable deck shoes, to bathers and galley jackets, this was the first time one could fit them all in a luxurious carryall.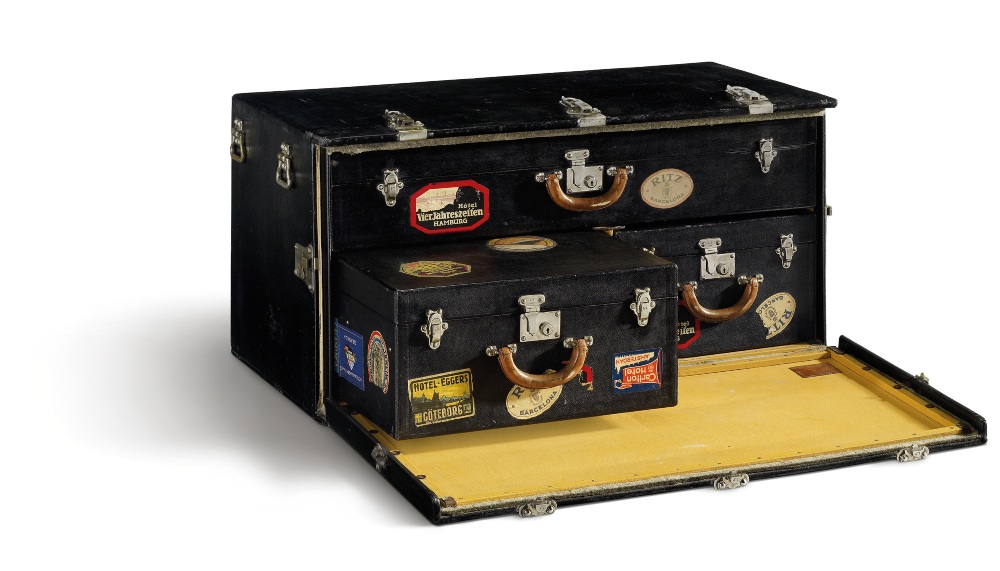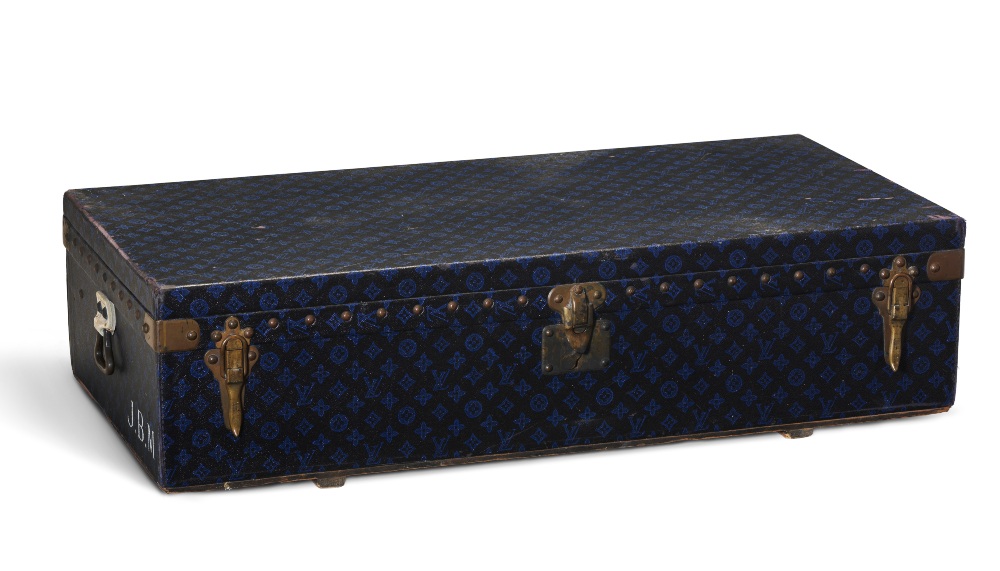 In the present day, Louis Vuitton's contemporary Horizon Soft collection by industrial designing whiz Marc Newson is the latest iteration of this philosophy. These ingenious suitcases feature a thermo-formed 3D-knit outer shell with double-sided jacquard.
Essentially a soft-sided rolling duffel, they are both pragmatic and futuristic. Created with a technical yarn that uses elastic, thermo-fusible threads in a single piece of fabric, Horizon Soft represents the evolution of the founder's ethos for lightweight, strong and wear-resistant cabin bags. Rolling on silent wheels, fans get to choose from six waterproof colours in three models.
These throwbacks to yesteryear's Art of Travel and present-day technological inventions will be displayed at this month's Time Capsule, a retrospective which begins from the maison's seminal year of 1854, spanning over 160 years til the present day. Held beneath the iconic Petronas Twin Towers in a specially constructed space, Time Capsule will host visitors from July 7 to July 28, from 10am to 10pm every day.